---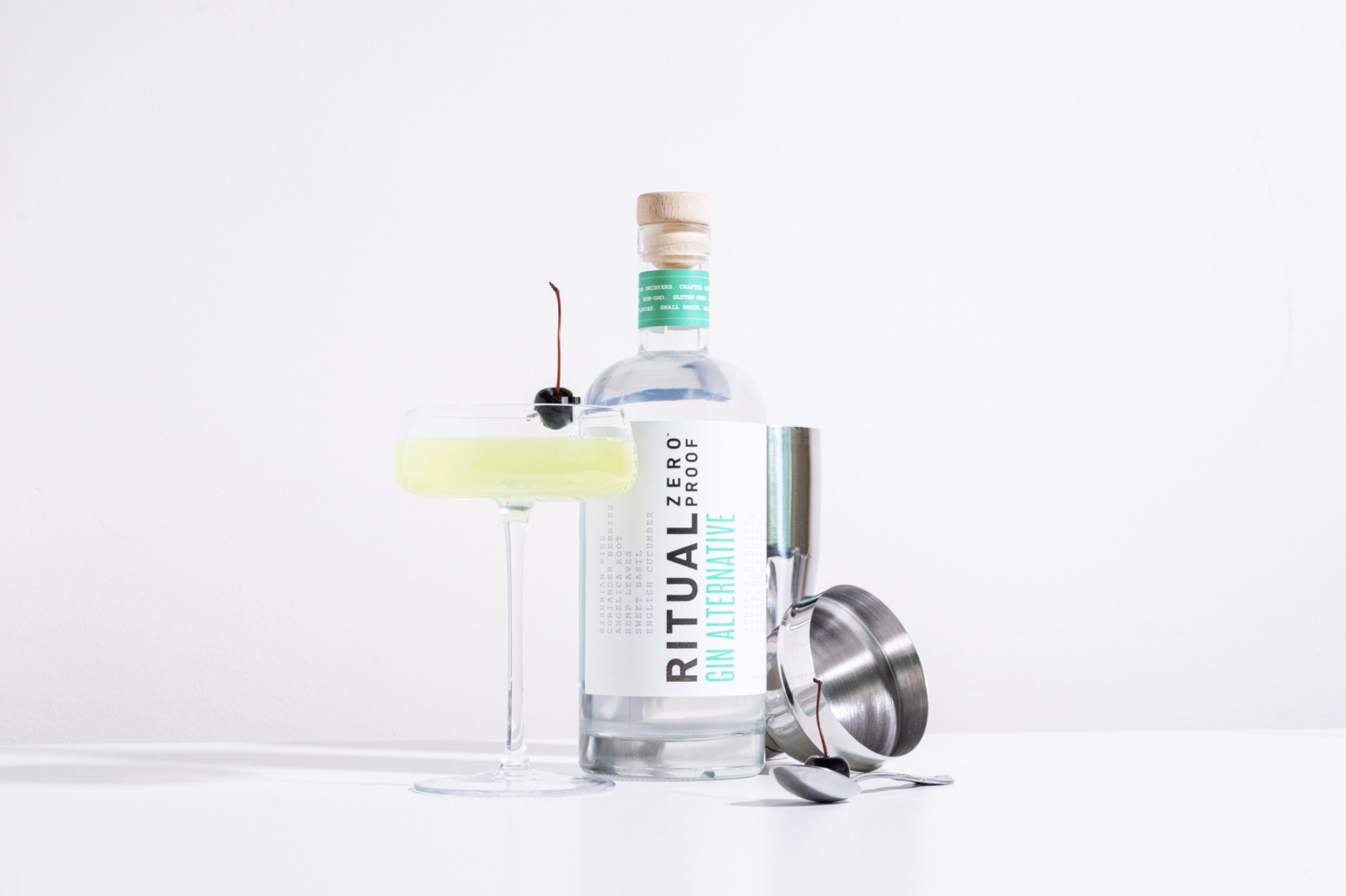 The Last Word is a gin-based prohibition-era cocktail originally developed at the Detroit Athletic Club. It experienced a resurgence in popularity in the early to mid aughts when Murry Stenson of Seattle's Zig Zag Cafe rediscovered the recipe and made it a cult hit in the Seattle area. The taste is a balance of sour, sweet and herbal. This non-alc version uses our Gin Alternative, cherry juice in place of maraschino liqueur, and herbed simple syrup in place of green chartreuse. You can make your own herbal syrup at home. We like using lemon verbena, lavender, rosemary, basil, and mint in various combinations. Experiment away!
3/4 oz. Ritual Gin Alternative
3/4 oz. herbal syrup (or green chartreuse for low-abv)
3/4 oz. cherry juice (or maraschino liqueur for low-abv)
3/4 oz. fresh lime juice
Garnish: maraschino cherry
Add all into a shaker with ice. Shake shake shake. Double strain into a chilled coupe glass.