SUSTAINABLE PACKAGING
Sustainable packaging was the first step in our initiative toward becoming the most eco-friendly company in non-alcoholic beverages. From our box to our bottle to our label, we take painstaking care to ensure that every detail is considered through the lens of sustainability.
Our boxes are made of 60% recycled materials.
We use American-produced glass to eliminate the emissions produced by international shipping. We even transitioned to a cap made of sugarcane that's not only biodegradable, but produced in a carbon negative process – a net positive for the environment.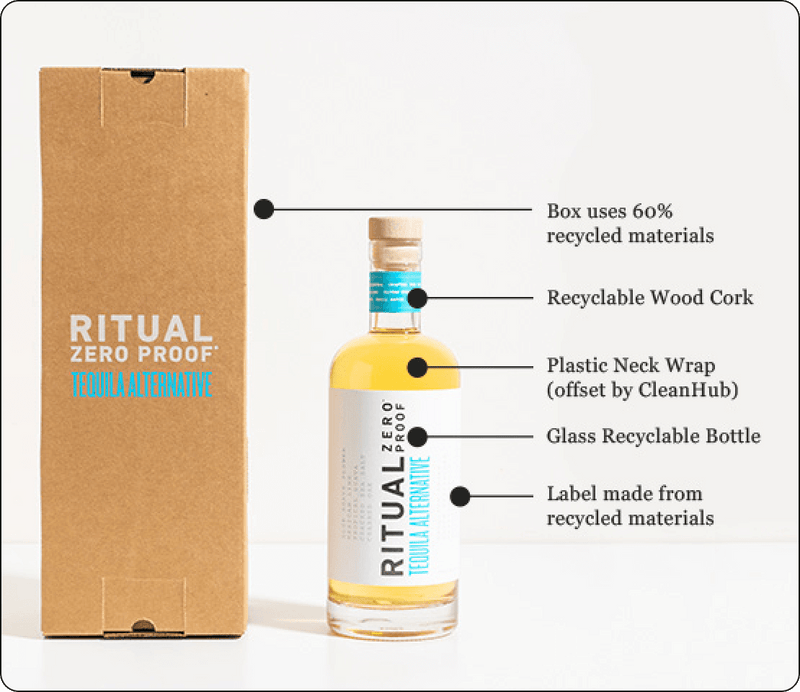 PLASTIC NEUTRALITY
Another core value of ours – health and safety. We deliver a clean, un-tampered with product that meets the highest standards of quality. That promise requires an adequate seal on our bottles which, at the moment, contains a tiny bit of plastic. Trust us… we're working on a solution to that, too.
In the meantime, we've taken charge of our plastic impact by partnering with CleanHub — an organization on a mission to rid our planet of plastic pollution. CleanHub will collect, sort and recycle enough plastic to completely offset the neck wraps on our bottles. Through this partnership, we stand proudly as a plastic neutral+ company by removing more plastic from the environment than we produce our packaging.
SHOP & SUPPORT OUR EFFORT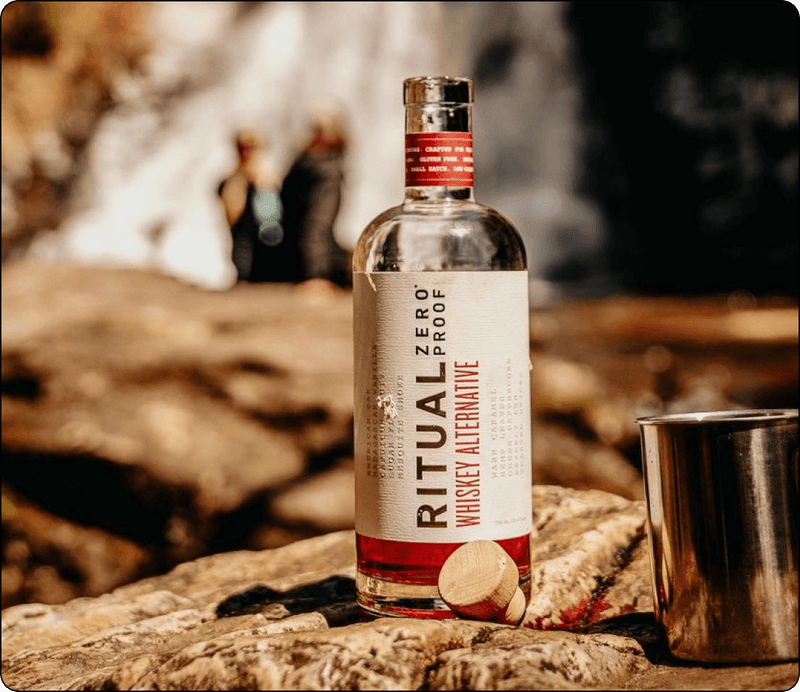 SUPPLY CHAIN OPTIMIZATION
We have repeatedly overhauled our supply chain to minimize waste, reducing distance between our manufacturing and distribution facilities.
One particular data point of emphasis has been our BPG, or bottles delivered per gallon of fuel. We've worked with our freight partners to optimize our supply chain's efficiency, which has led to a
59% increase in BPG and 15,000 gallons
of gasoline saved per year
– eco-friendly improvements that will mean more of the product you love delivered with even lower emissions.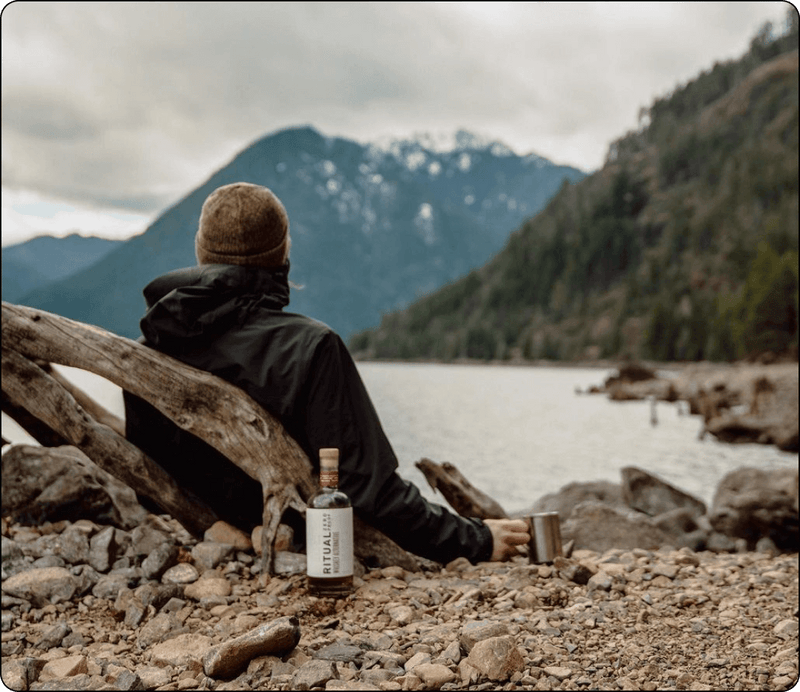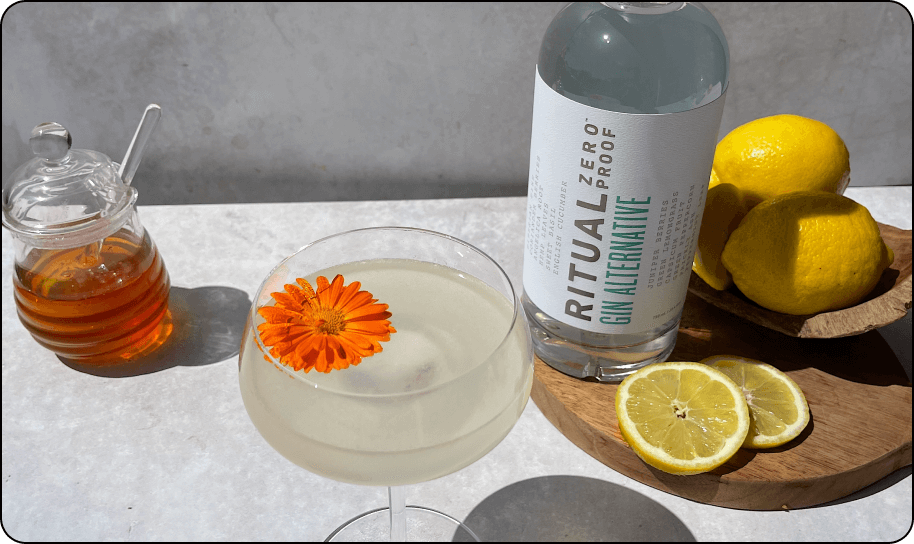 DIGITAL RECIPE BOOK
In our continued efforts to eliminate unnecessary paper from our packaging, we transitioned to a digital-only recipe book. Check out our recipe book here Digital Recipe Book to learn how you can get the most out of your bottle of Ritual. Need more inspiration, check out all our recipes here 150+ Non-Alcoholic Cocktail Recipes | Ritual Zero Proof with new cocktails added frequently!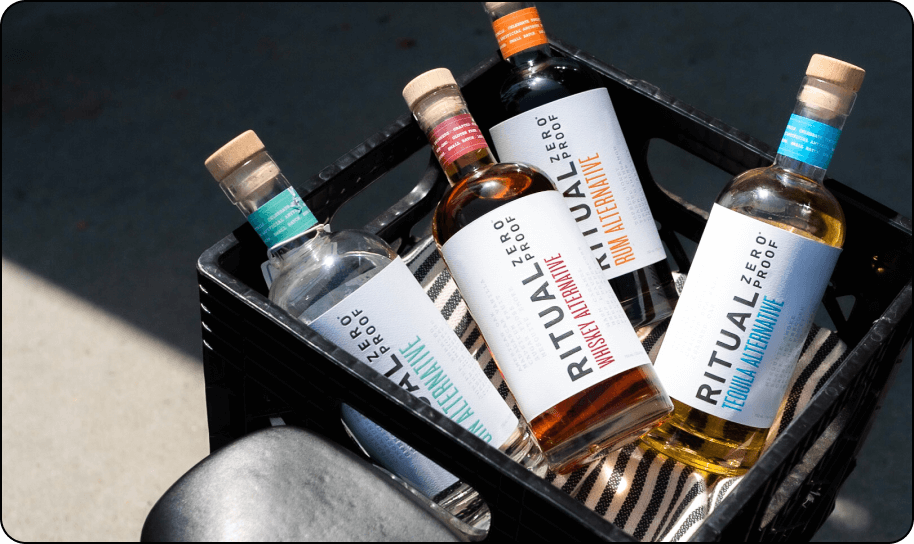 WE LOVE UPCYCLING
Looking for ways to do your part? Check out our blog on upcycling to find fun and creative ways to turn your empty Ritual packaging into fun and functional pieces for your home.