---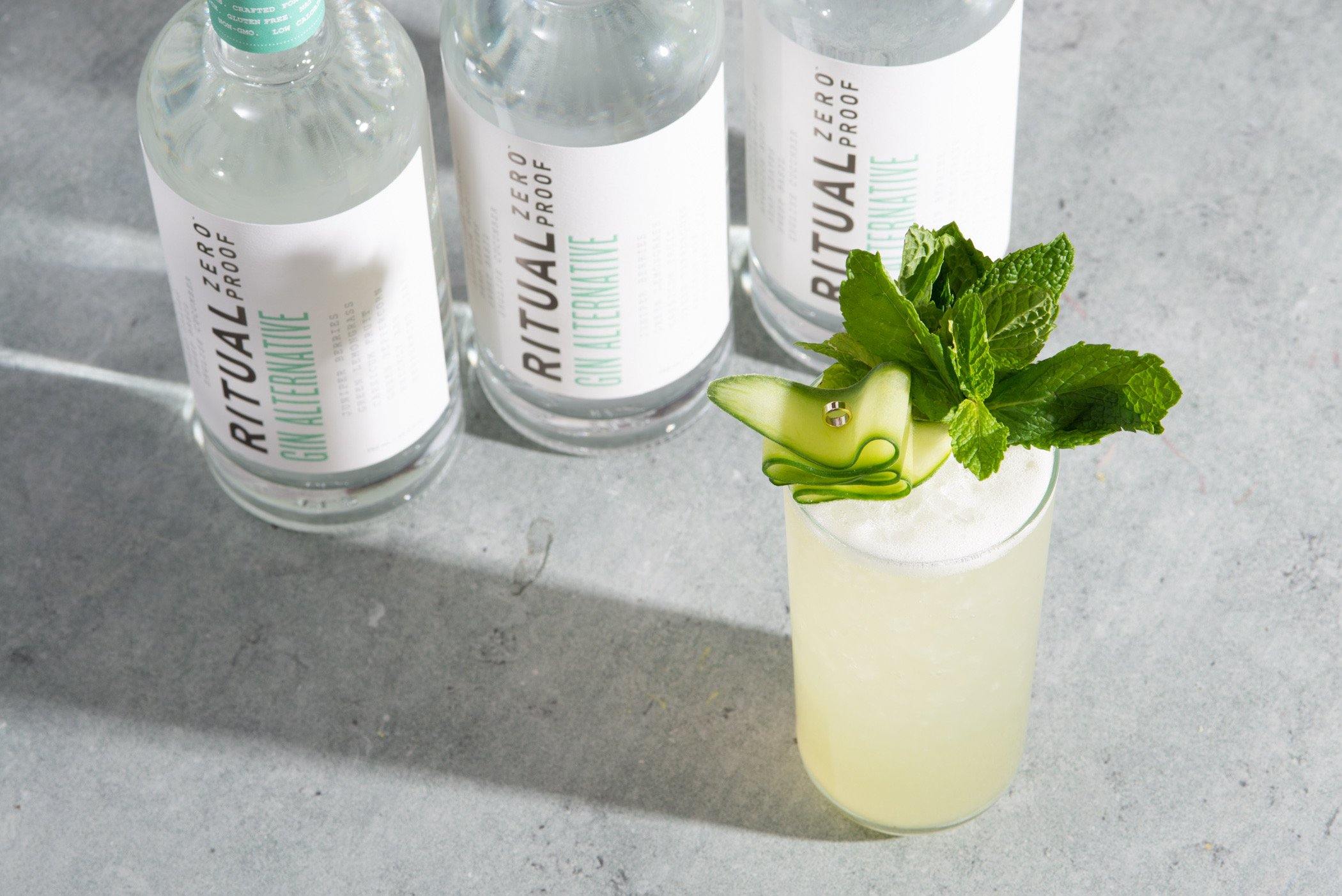 Bright, fresh and deceptively simple, The Green Go-Go is an original creation from Bombay Sapphire's Most Creative Bartender of 2018, Carley Gaskin. Carley likens The Green Go-Go to "a spa day in a glass" and we couldn't agree more. For the mint simple syrup, combine equal parts sugar and water in a saucepan, bring to a boil, then add a handful of mint and cut the heat. Let steep for 15-20 mins, remove and store in the fridge. It'll keep for six months, but it probably won't last that long. Cheers!
2 parts Ritual Gin Alternative
1 part cucumber juice
1 part green tea
.75 parts mint syrup
1 part lime juice
Combine all in a cocktail shaker. Short shake. Serve over ice. Garnish with cucumber slice.