---
Bourbon Champagne Cocktail
---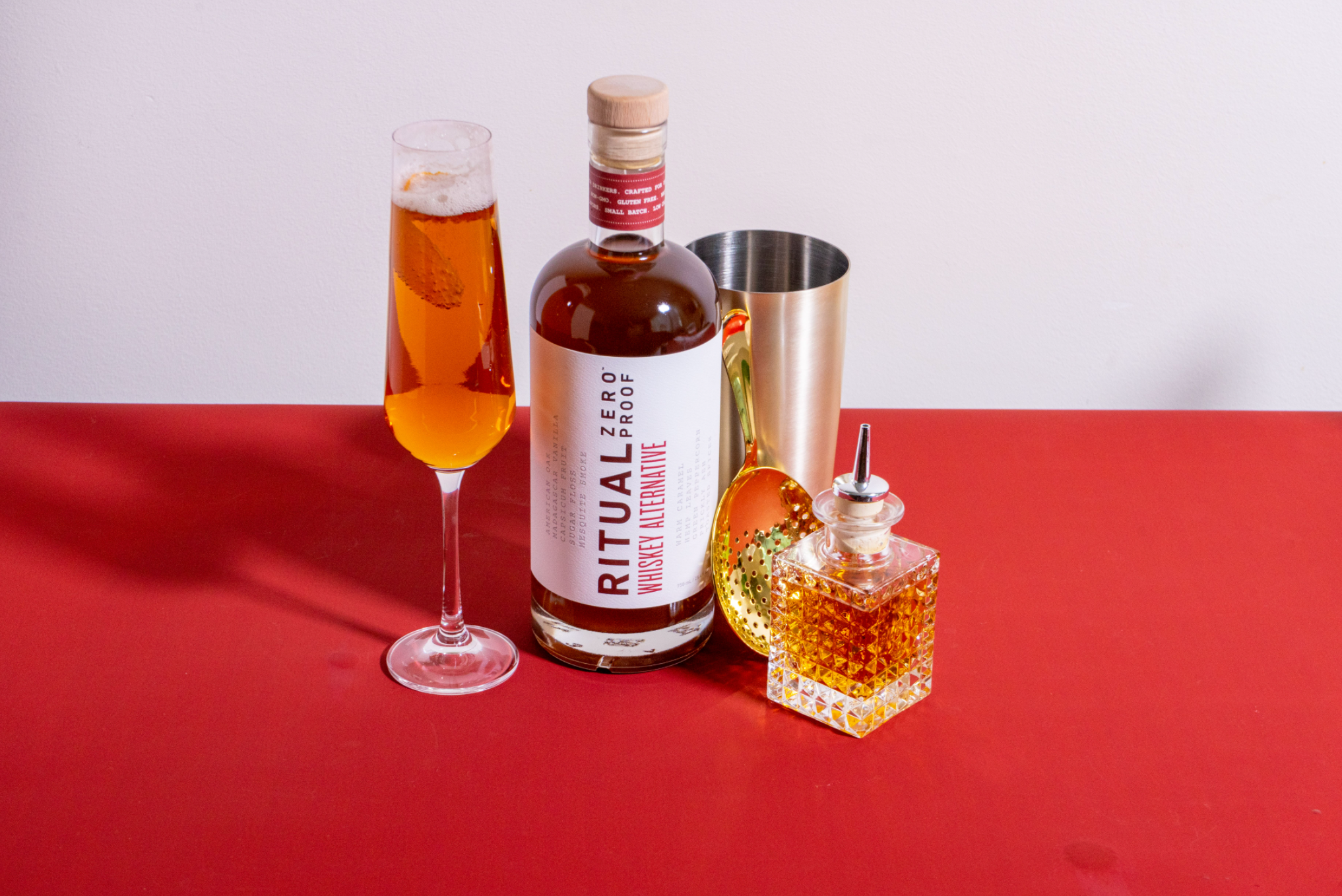 By most accounts the Bourbon Champagne Cocktail was born at the Seelbach Hotel in Louisville, Kentucky – yes, the famous Seelbach hotel from the Great Gatsby. Our non-alc version uses our Whiskey Alternative in place of bourbon, sparkling cider in place of champagne, orange juice in place of triple sec. But go ahead and leave any of those in to make it a low abv version of the classic. Cheers!
2 oz. Whiskey Alternative
1/2 oz. orange juice (low abv: triple sec)
4 dashes bitters
4 oz. sparkling cider (low abv: champagne)
Orange twist for garnish
In a cocktail shaker filled with ice, combine Whiskey Alternative and orange juice. Shake gently.
Strain into a champagne flute. Top with bitters, then sparkling cider. Garnish with an orange twist.