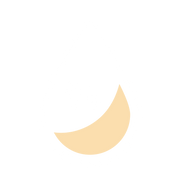 NON ALCOHOLIC NO & LOW CALORIE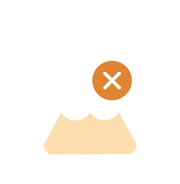 NO ARTIFICIAL FLAVORS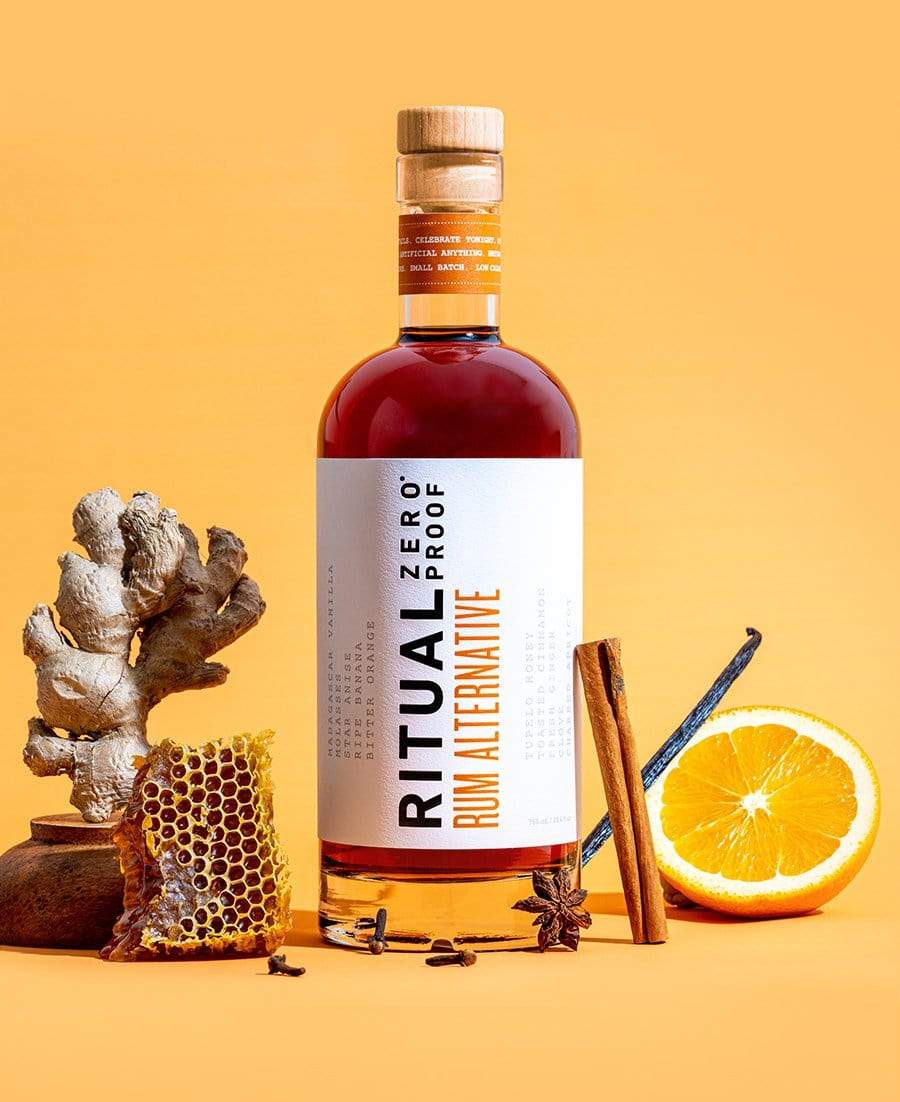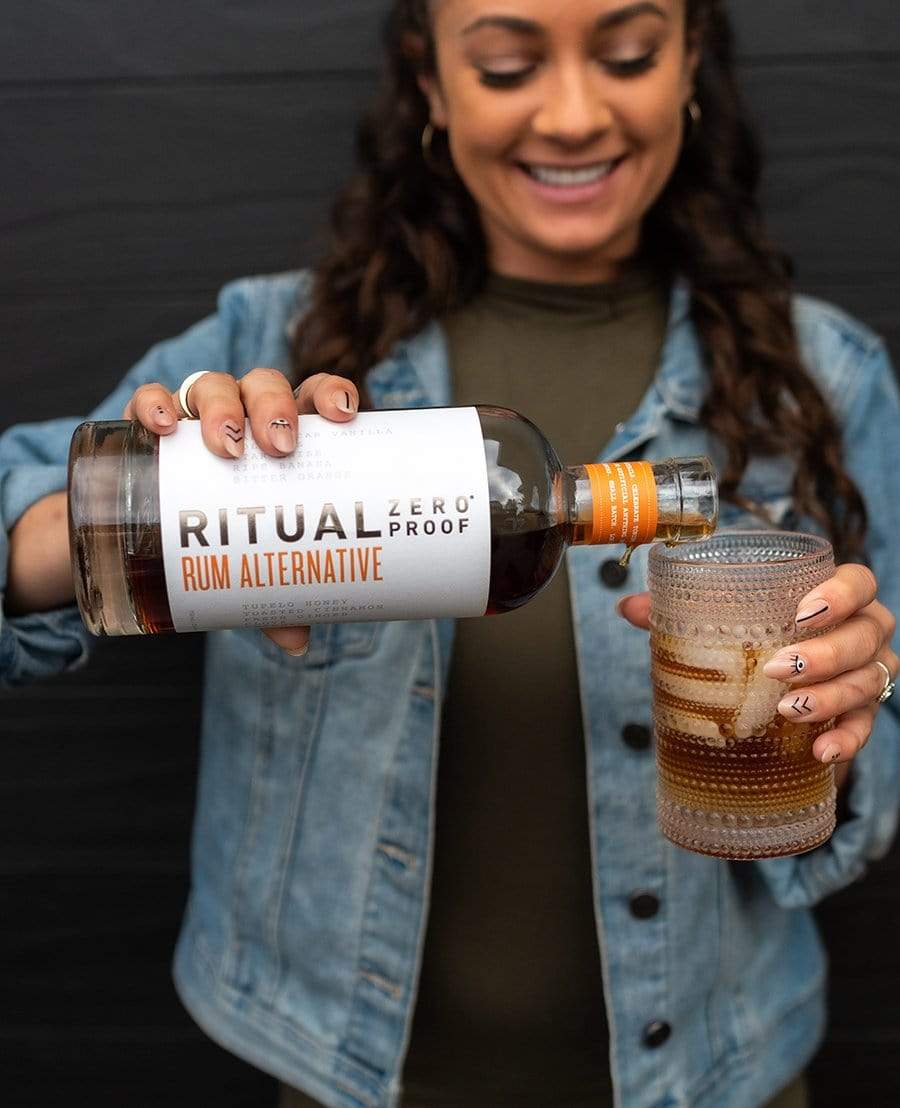 RUM
COCKTAILS MADE NON-ALCOHOLIC
A classic dark rum profile. Lush, rich with toasted spices. Ripe banana and burnt orange complemented by cloves and star anise. Made for cocktails, Ritual Rum Alternative is the perfect partner for a day of fun in the sun. If you can make a daiquiri, mojito, mai tai or piña colada, you can make a non-alcoholic version using Ritual.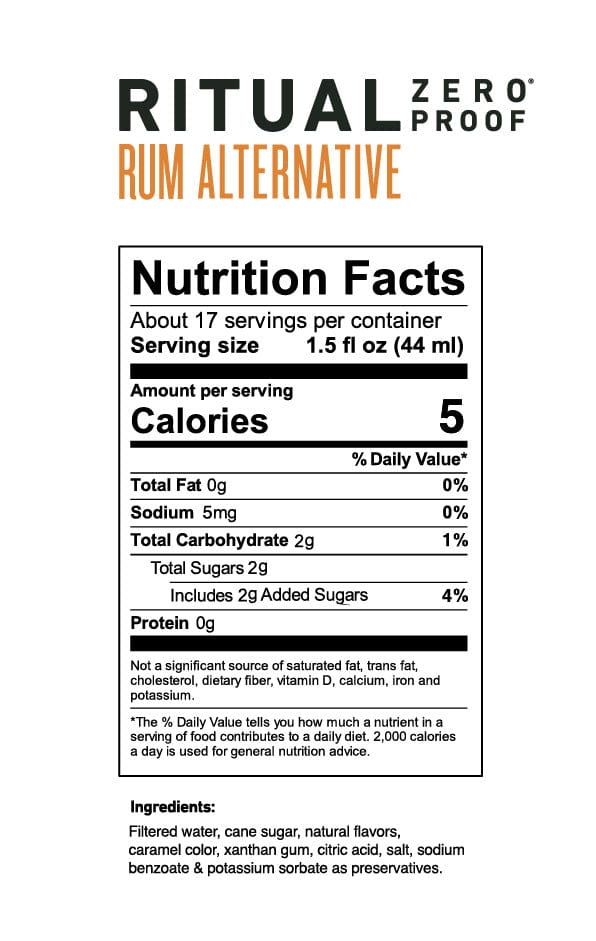 Molasses
Madagascar Vanilla
Star Anise
Ripe Banana
Bitter Orange
Tupelo Honey
Toasted Cinnamon
Fresh Ginger
Charred Apricot
CUSTOMERS RAVE ABOUT RITUAL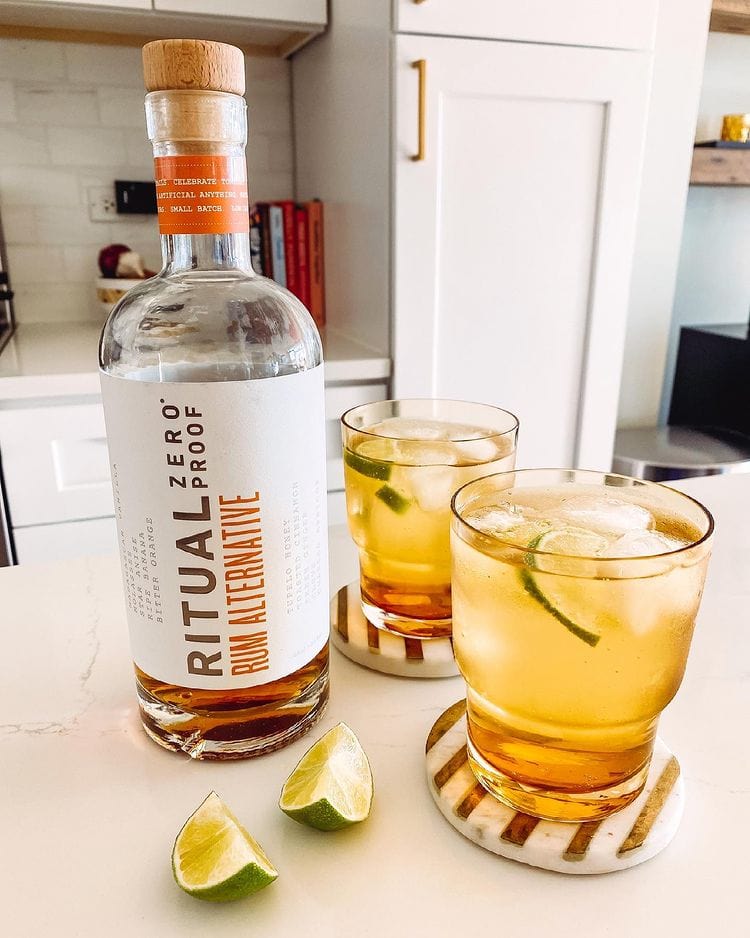 Hardly Fake Rum
I've been a rum aficionado for over 60 years. Now I can enjoy my cocktail without any worries.
RICHARD S.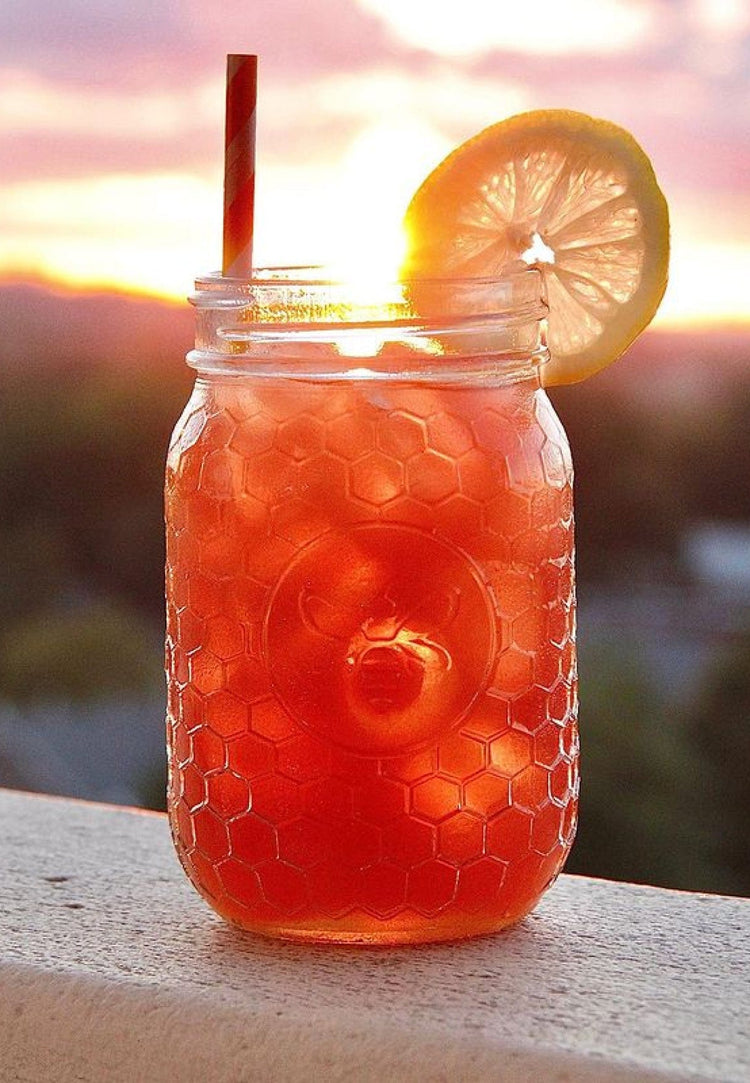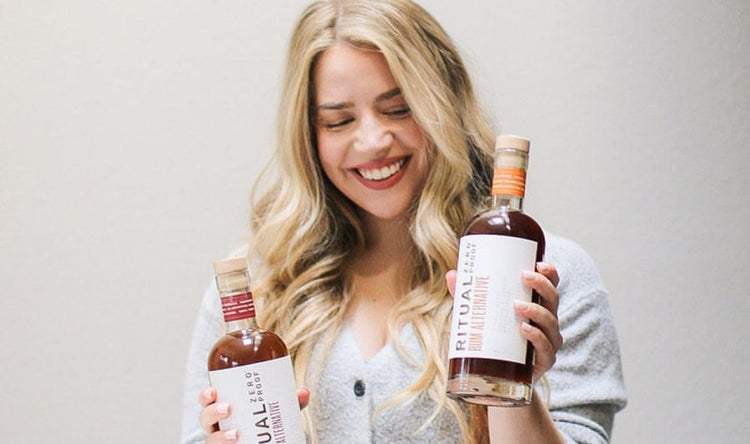 Delightful choice
The Rum Alternative is a delightful choice. It is so refreshing to have this product available.
CLAIRE L.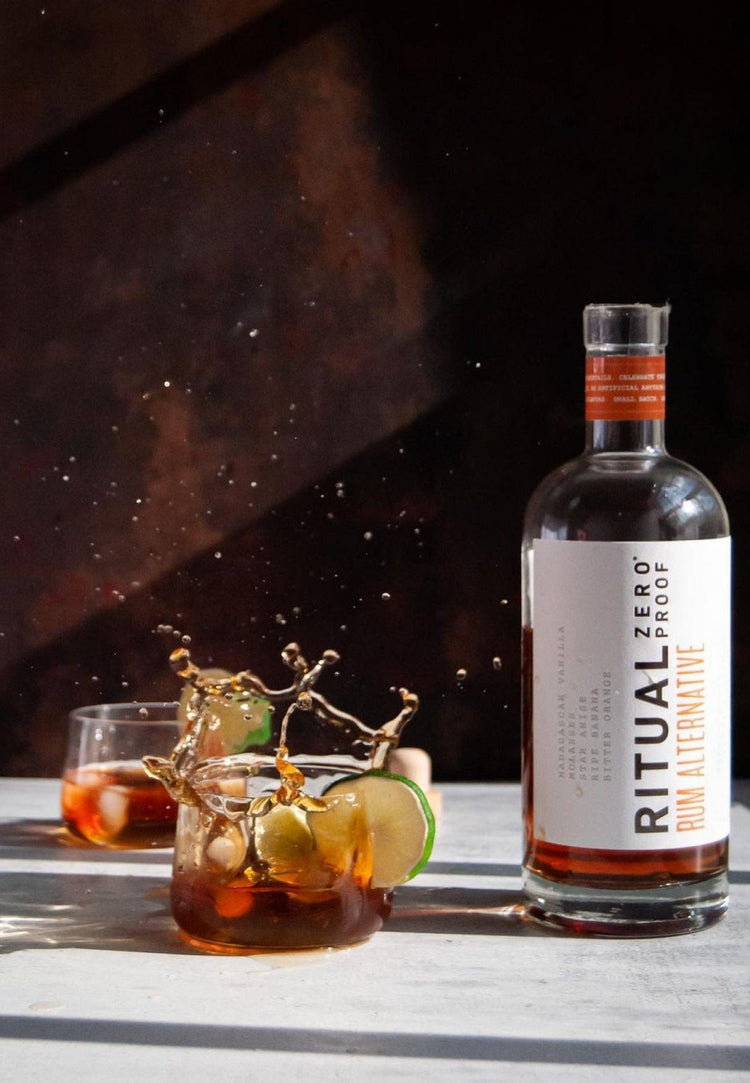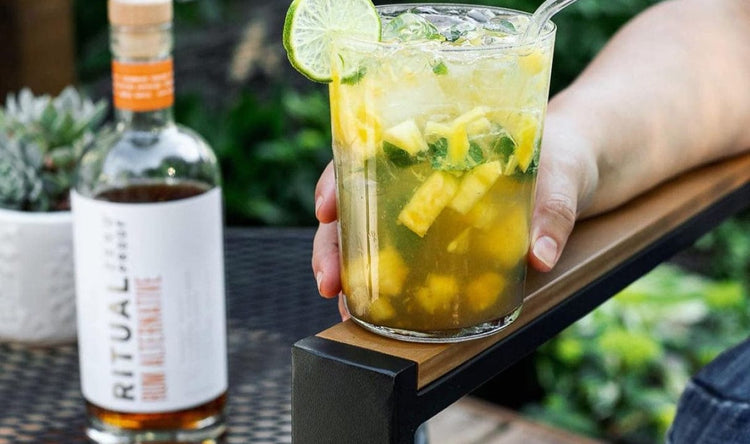 I loved it
It tastes like spiced rum without the alcoholic aftertaste. I'll definitely purchase the tequila next.
CRYSTAL R.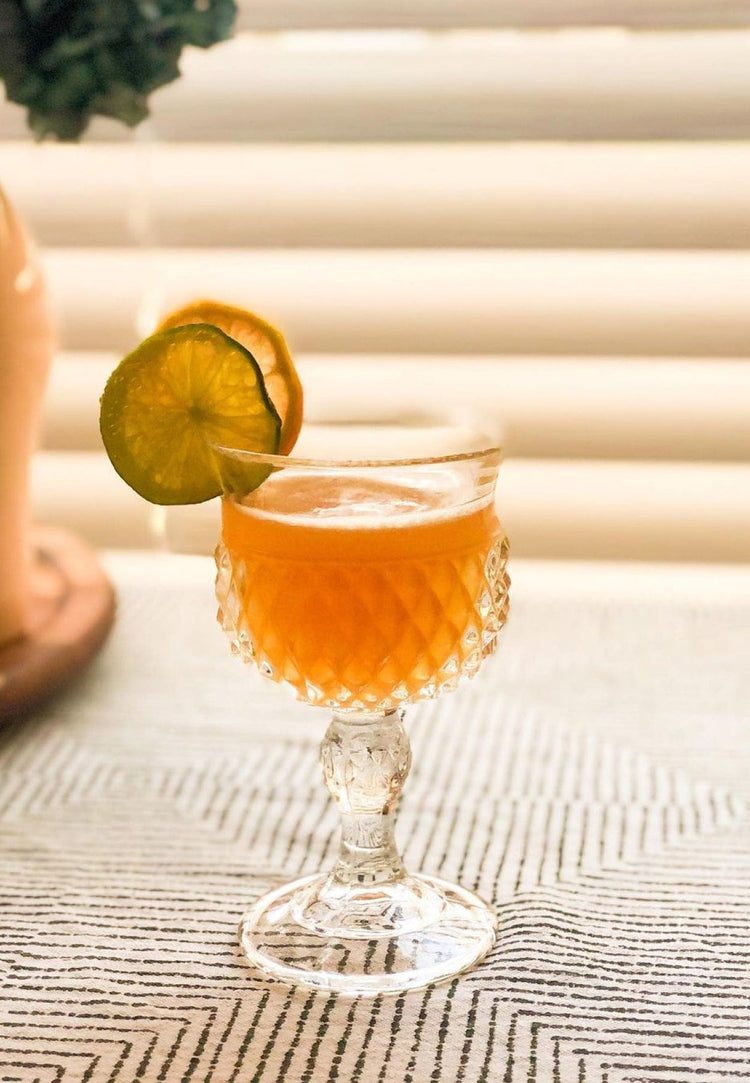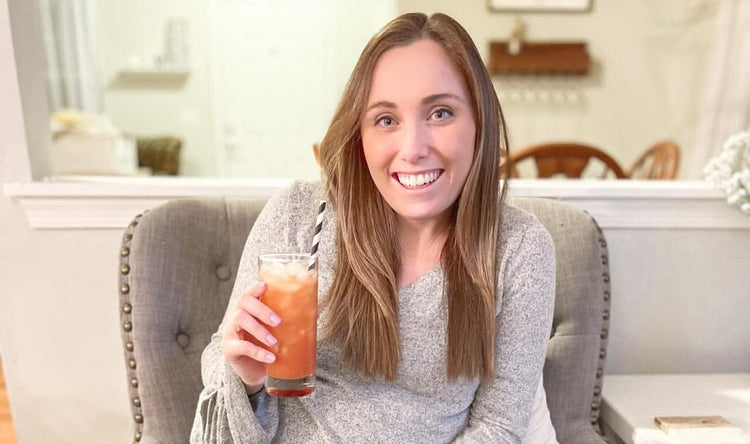 Mocktail Mule
I really enjoy the Ritual Zero Proof Rum. It has a wonderful spicy taste and it's just like the real deal.
CARMEN M.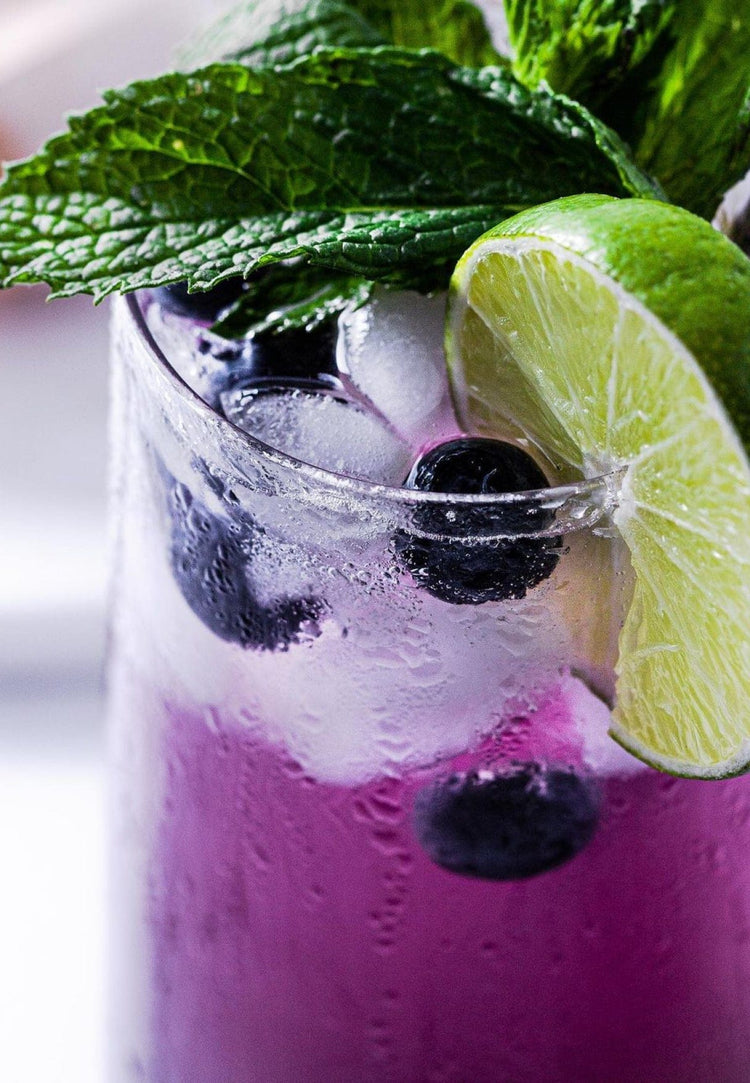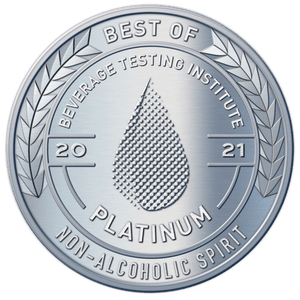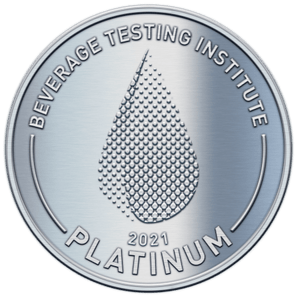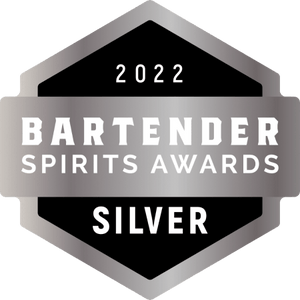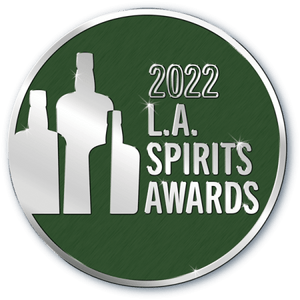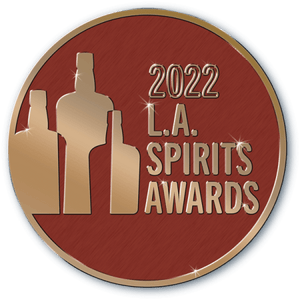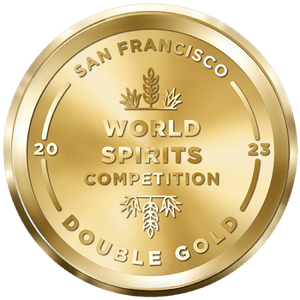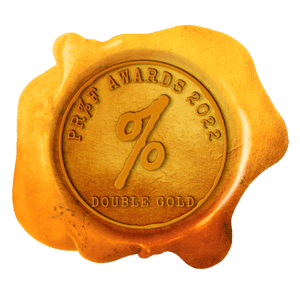 Cocktails without compromise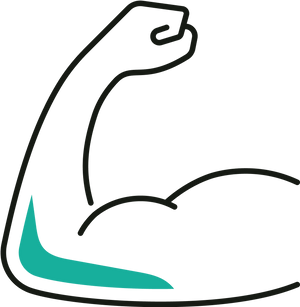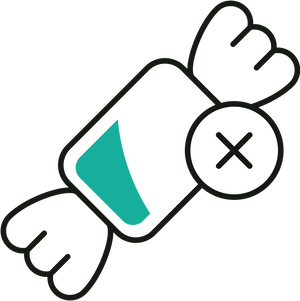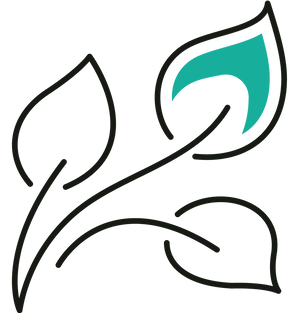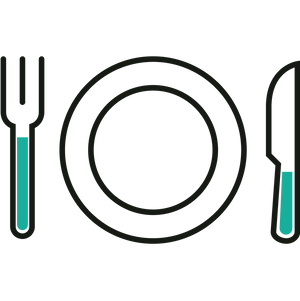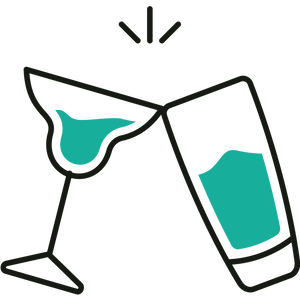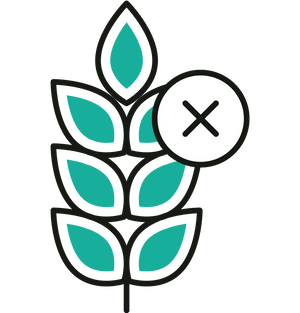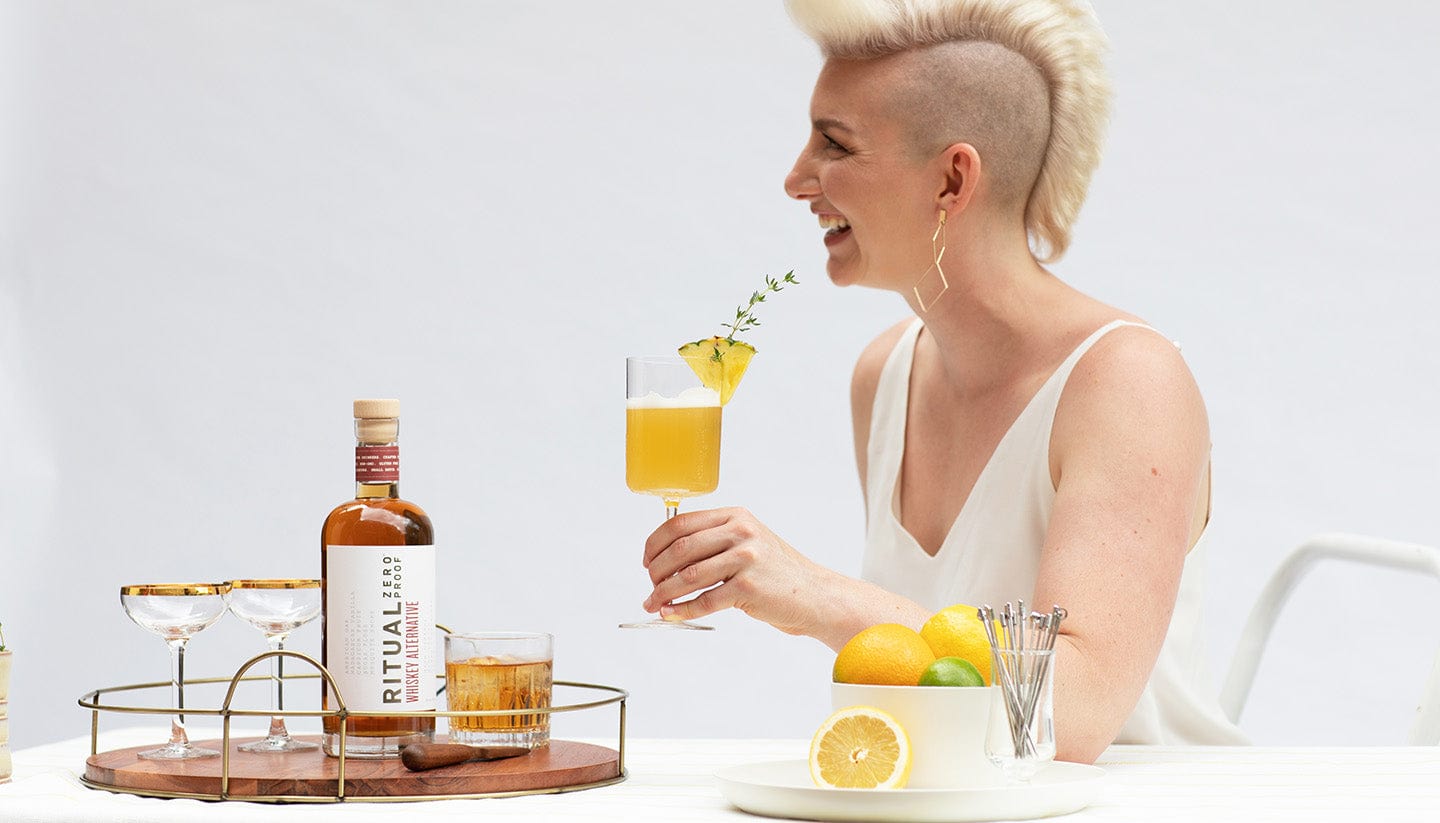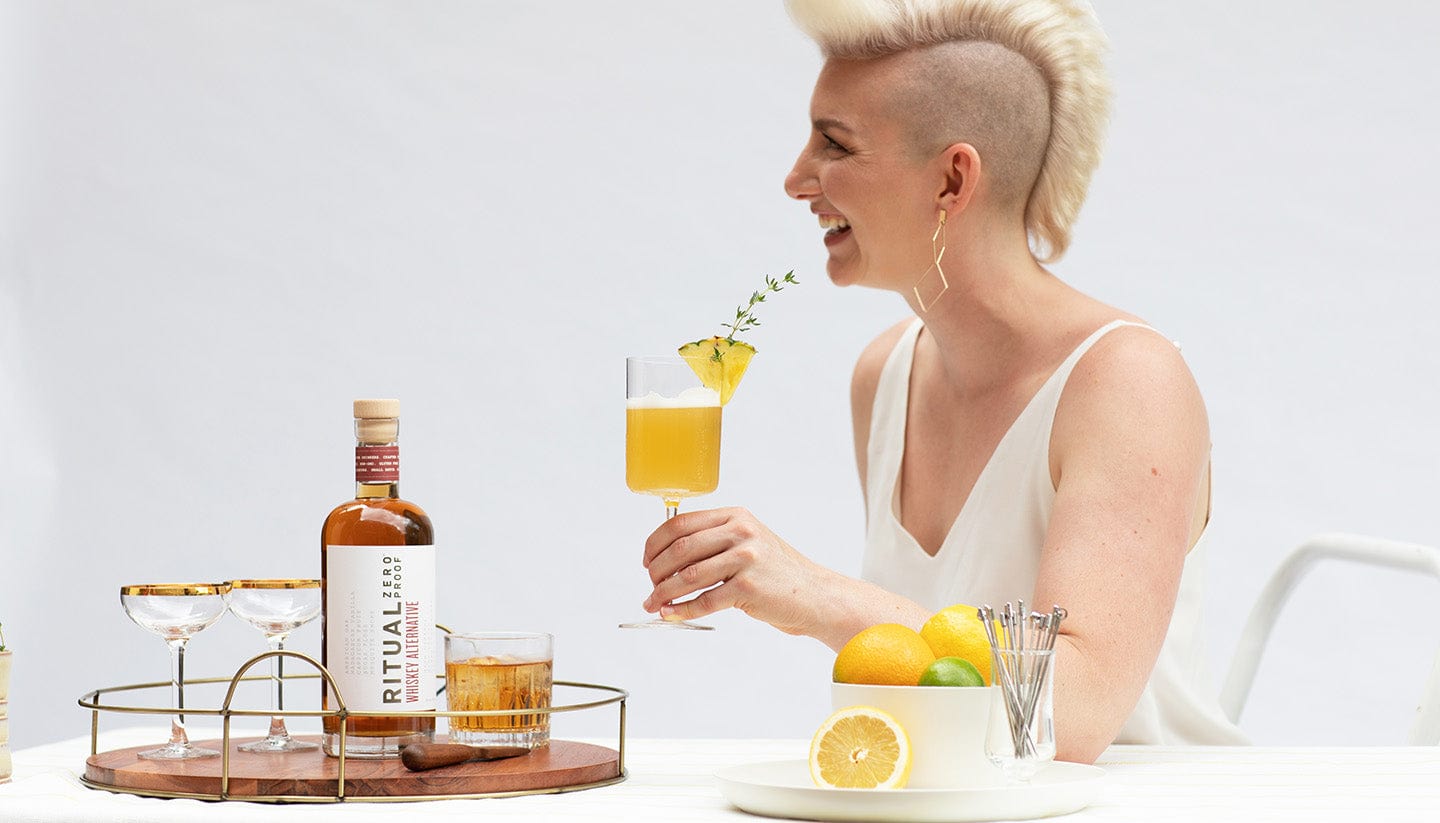 WHY RITUAL?
Because you want to cut calories, train harder, or sleep better. Life's full of moments to go non-alcoholic. And there's a Ritual for every one of them.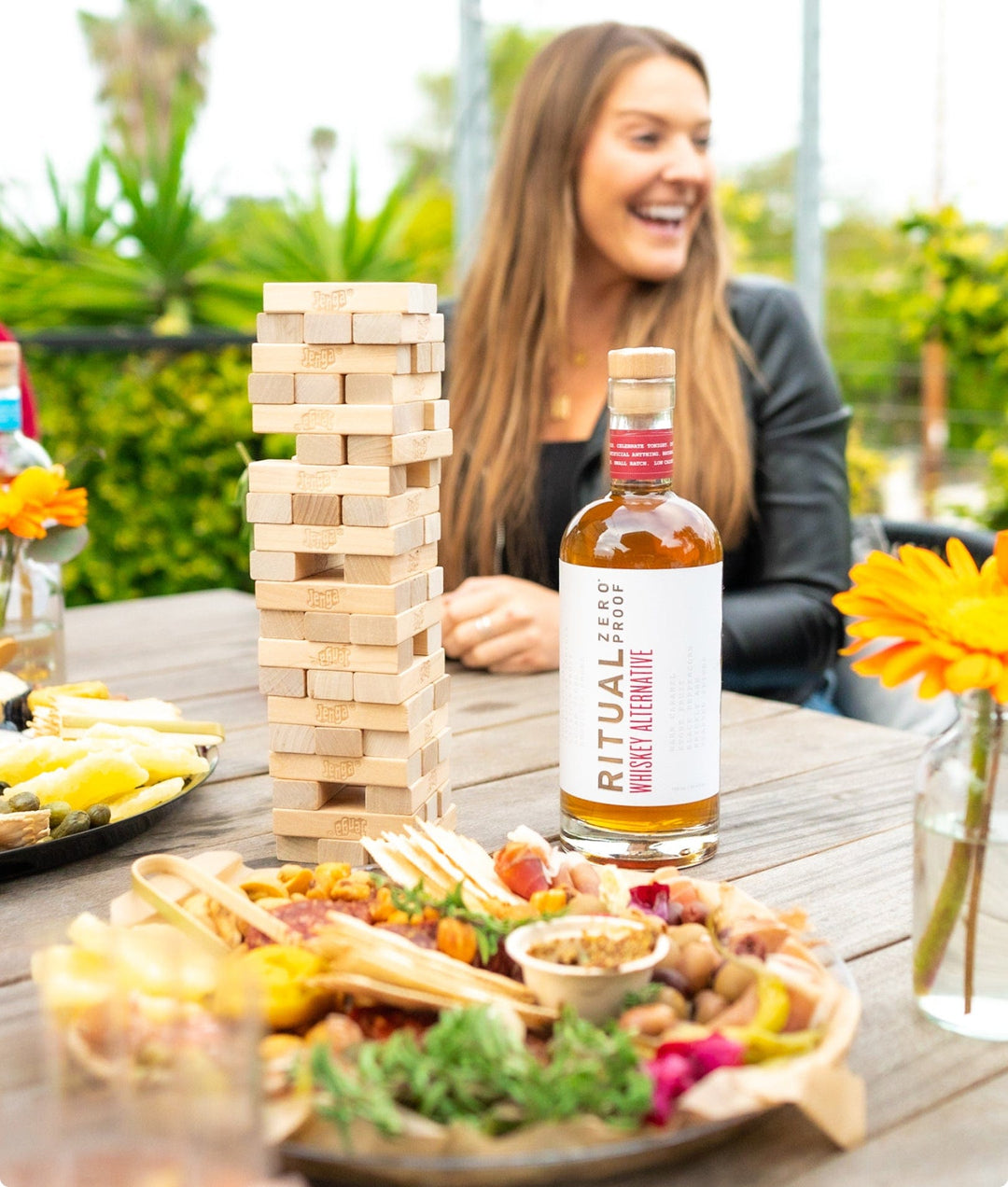 QUESTIONS? WE'VE GOT ANSWERS