Regular price
Ritual Rum Alternative
750 mL / 25.4 fl oz
Enter Zip Code below to see your Free Shipping speed.
---
Overview
How to Enjoy
Tasting Notes
All the warm vanilla, toasted spice, and velvety decadence of dark rum, without the alcohol or calories. For non-alcoholic classic like mojitos and mai tais, inspired mixology, simple serves with soda or juice, and everything in between.
Our non-alcoholic rum alternative is specially crafted to replace traditional rum 1:1 in the drinks you already know and love. Ritual spirits are made for cocktails and not meant to be consumed straight or neat.
A classic dark rum profile. Lush, rich with toasted spices. Ripe banana and burnt orange complemented by cloves and star anise.
Nutritional info
+
ingredients
Hardly Fake Rum
"The flavor profile of your zero alcohol Rum is sublime. I've been a rum aficionado for over 60 years and at one time had a collection of 23 different rums. I thought after my rheumatologist told me I could no longer enjoy my favorite libation that I'd terribly miss this great tipple. But, fortune has smiled on me. Now I can enjoy my "cocktail" without any worries."
BUILT FOR COCKTAILS – Our non-alcoholic rum alternative is specially crafted to replace traditional rum 1:1 in the drinks you already know and love. Enjoy non-alcoholic versions of classics like a mojito, pina colada, and daiquiri.
.
A HEALTHIER CHOICE – All the warm vanilla, toasted spice, and velvety decadence of dark rum, without the alcohol or calories, for conscious consumption that leaves you at your best.
.
AWARD WINNING FLAVOR - The highest rated rum alternative ever, certified 88/100 Silver by the industry standard Beverage Testing Institute.
.
DESIGNED FOR YOUR LIFESTYLE – Perfect for when you're driving, training, dieting, parenting, staying out late, getting up early, seeking the perfect third drink or abstaining altogether.
Ritual Rum Alternative
1
EASY
RECIPES
Piña Colada
2 oz. Ritual Rum Alternative
1½ oz. cream of coconut
1½ oz. pineapple juice
½ oz. lime juice, freshly squeezed
Pineapple wedge (for garnish)
Pineapple leaf (for garnish)
Mojito
2 oz Ritual Rum Alternative
Soda Water
Fresh mint
2-3 lime wedges
WE'RE WORKING TOWARD A CLEANER GREENER WORLD
SHOP ALL SPIRIT ALTERNATIVES
Customer Reviews
Write a Review
Ask a Question
Filter Reviews:
taste
alcohol
Ritual
drink
flavor
alternative
tequila
whiskey
Zero
cocktail
03/13/2023
terry j.

United States
Enjoyable drink
I enjoyed the flavor, lack of alcohol, and felt like I was having a cocktail without the alcohol. Lovely substitute for drinking…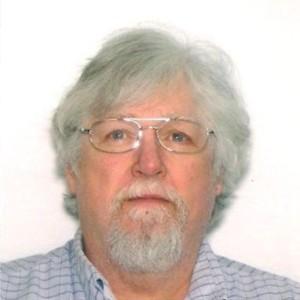 BW
03/07/2023
Bryant W.

United States
Great alternative
I've always enjoyed the taste and social aspects of an adult beverage, but felt it was time to quit alcohol as it was starting to be a problem. I've tried several zero alcohol alternatives and have found Ritual not only tastes good, but has that little extra "bite" that other brands don't offer. The different blends are great, delivery was excellent and I will be ordering more.
03/06/2023
Michael S.

United States
Better Than I Expected
I bought the Whiskey and Rum. Neither me or my wife are much for drinking Tequila. I first tried both as a straight shot and thought they were just "okay". Then my wife and I started experimenting with a shot in our tea or coffee and it hit us how great your products are. I used to drink non-alcoholic beer at lunch while on the job, so this is a great alternative to traditional alcohol. It seems that if we leave the Zero Proof in whatever we're drinking for a few minutes the flavors are heighten and the drink is so much better. It's very nice that the Zero Proof doesn't effect my liver like alcohol would. Zero Proof has no reaction to my medications either. Another great reason to enjoy it without any guilt. I will definitely come back for more! Thanks for this much needed healthy alternative. Cheers! Question: Any thoughts on coming up with a Zero Proof Vodka or Gin?
03/03/2023
Roseann S.

United States
A Surprise!
I am in the liquor business and have been reading about the non-alc trend so I thought I'd try Ritual to see what it's all about. I have to say, I was very pleasantly surprised with Ritual Rum Alternative. I have tried another brand that was just awful. Ritual Rum is very flavorful, like an aged sipping rum. It is NOT a white rum. I wouldn't use it in a pina colada. I think it would make a great rum and coke. I tasted it neat, on the rocks and topped with club soda. I liked it best with the club. I am not a "sweet" drinker. I don't drink sugared sodas or fruit juices. Ritual and club is truly an adult beverage.
02/28/2023
Susan R.

United States
Rum
I may have used too much in my coke, could really taste rhe bitters. Bot glad to have an alcohol free alternative!!