---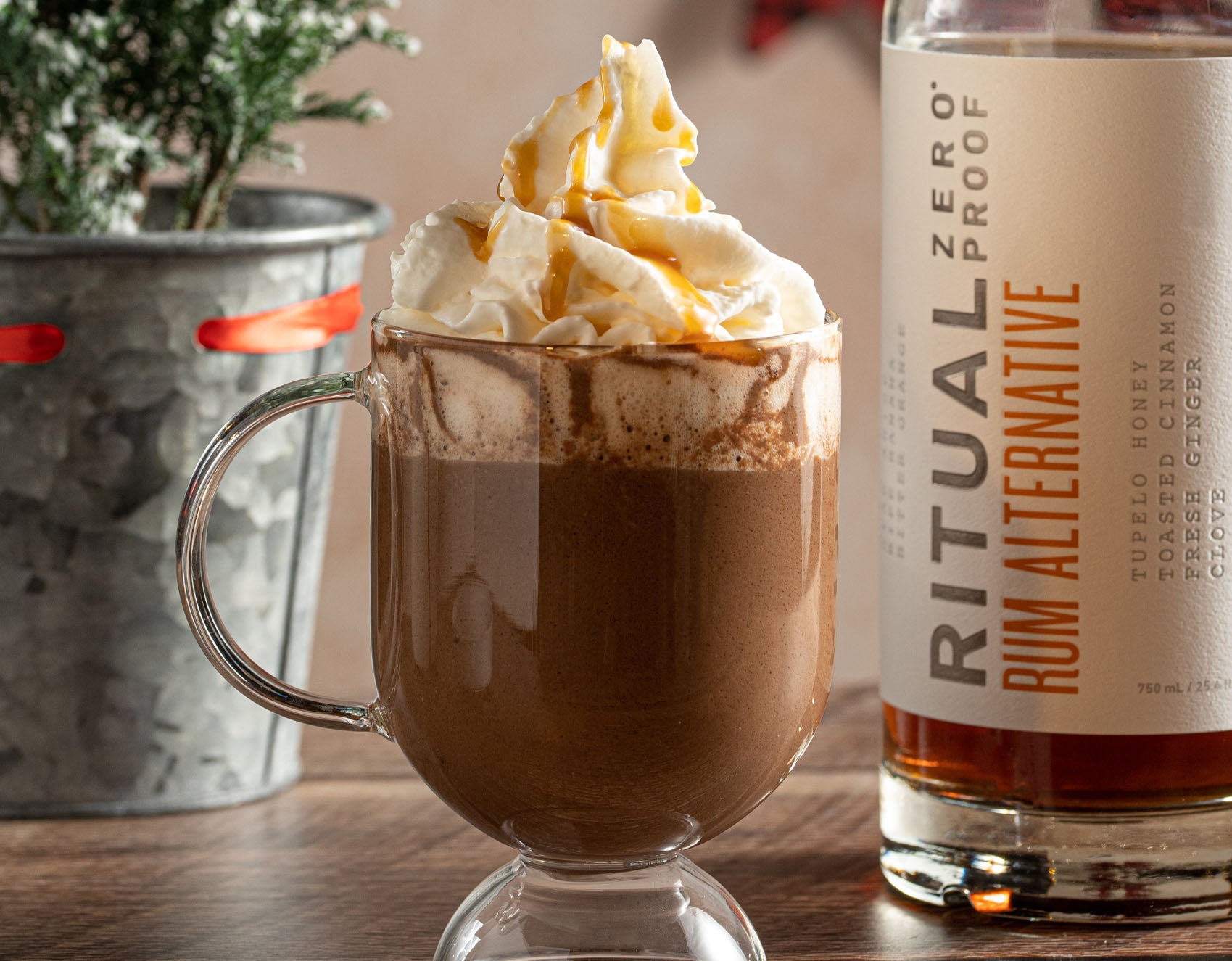 Check out this decadent cocktail made with non-alcoholic spirits.
2 oz. Ritual Rum Alternative
3/4 c. milk
2 tbsp. chocolate chips
1/4 tsp. sea salt

1/2 tbsp. caramel (optional)
Add milk, chocolate, caramel and salt to a saucepan over medium heat. Stir until chocolate is melted and all ingredients are well blended. Add hot chocolate to two mugs. Add 2 oz of rum alternative and stir. Top with whipped cream and more caramel.