---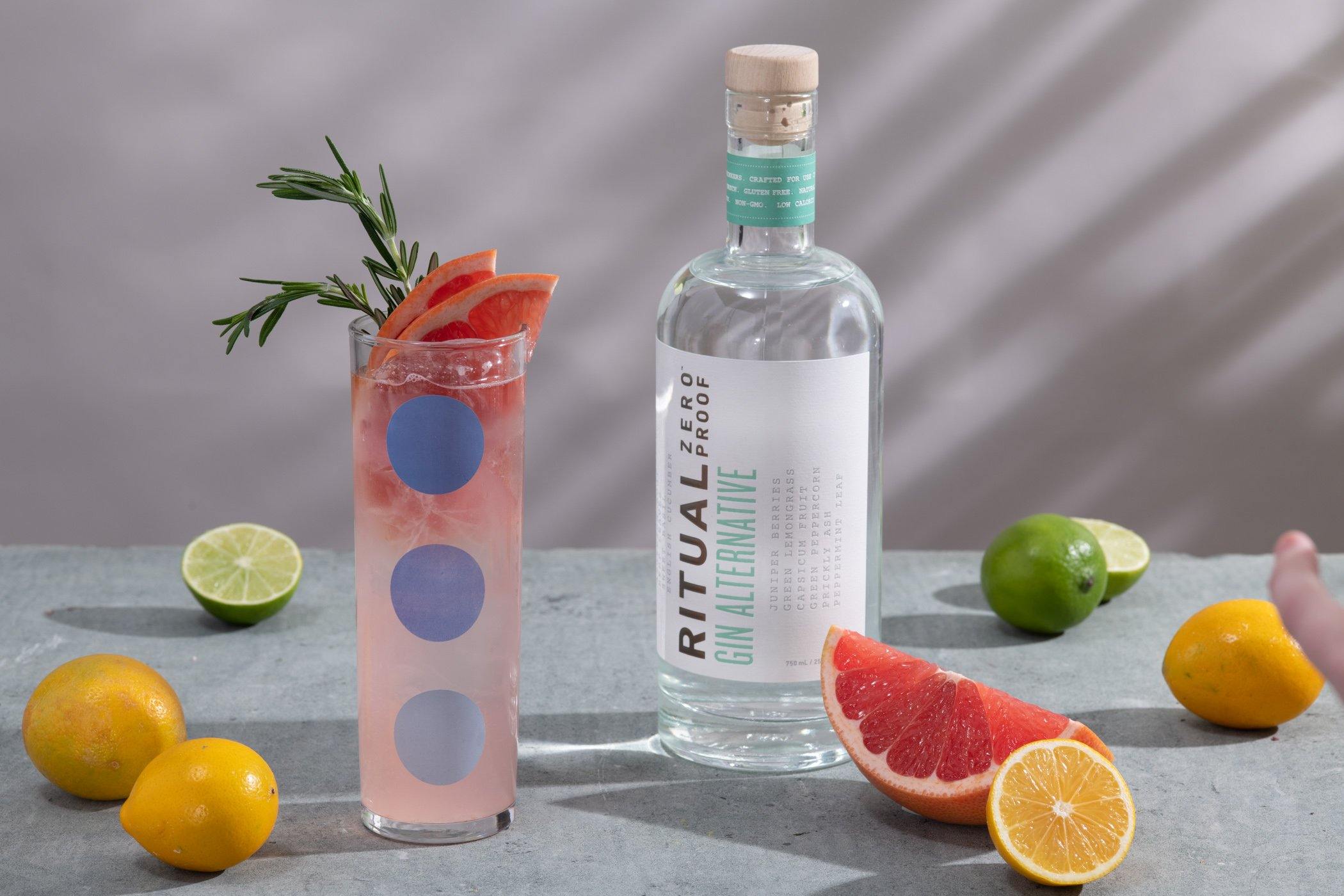 If you haven't yet made your own simple syrup, go ahead and take the plunge. It's easy to do and the rosemary flavor really adds something special to this zero-proof citrus sparkler. Heat 1 cup of sugar, 1 cup of water and two large rosemary sprigs until boiling, then let cool and remove the rosemary. It'll keep in the fridge for weeks, but you're likely to use it up before then. Cheers!
2 oz. Ritual Gin Alternative
3 oz. ruby red grapefruit juice
1 oz. rosemary simple syrup
Sparkling white grape juice, tonic or soda water
Garnish: grapefruit slices & rosemary sprigs
Combine the first three ingredients in a shaker with ice, and shake vigorously. Strain into a tall glass with additional ice and top with sparkling grape juice, tonic or soda. Garnish with grapefruit slices and rosemary.