---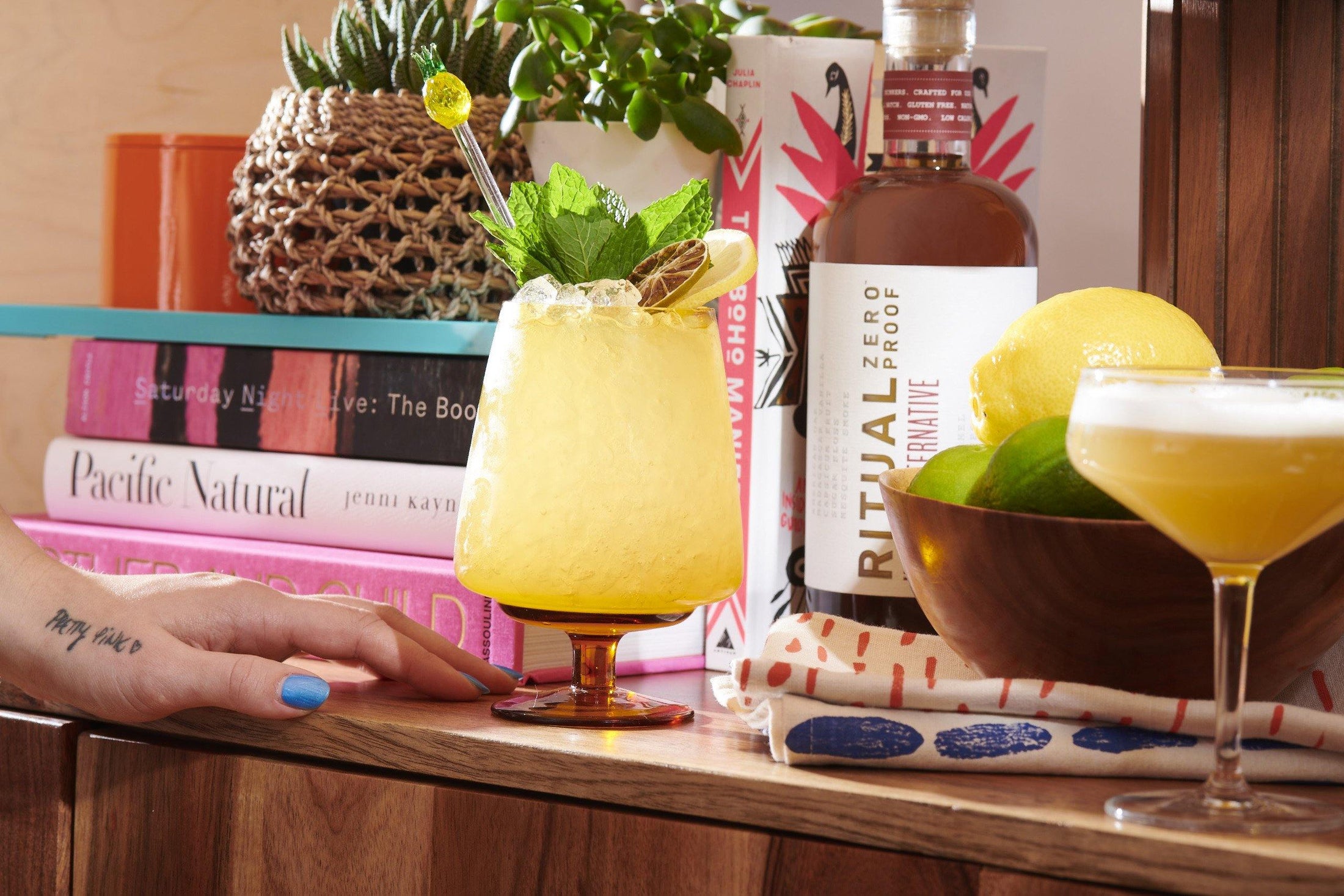 This non-alcoholic cocktail recipe calls for both Ritual gin and whiskey alternatives. The resulting mocktail has a bold and complex flavor, which increases with the use of lime juice instead of lemon. You can also use one ounce of each citrus. It also makes a good-sized drink, which you can share with someone or keep all to yourself. Fancy folks can muddle a few mint leaves in place of the extract. Either does the job nicely. Cheers!
2 oz. Ritual Gin Alternative
2 oz. Ritual Whiskey Alternative
2 oz. lemon or lime juice
1 oz. water
1/2 oz. simple syrup
3 dashes bitters
1 drop peppermint extract
Garnish: mint leaves & dried lemon wheel
Shake all ingredients vigorously with ice. Pour into a tall glass with additional ice and garnish with mint leaves, fresh and dried lemon wheels.