---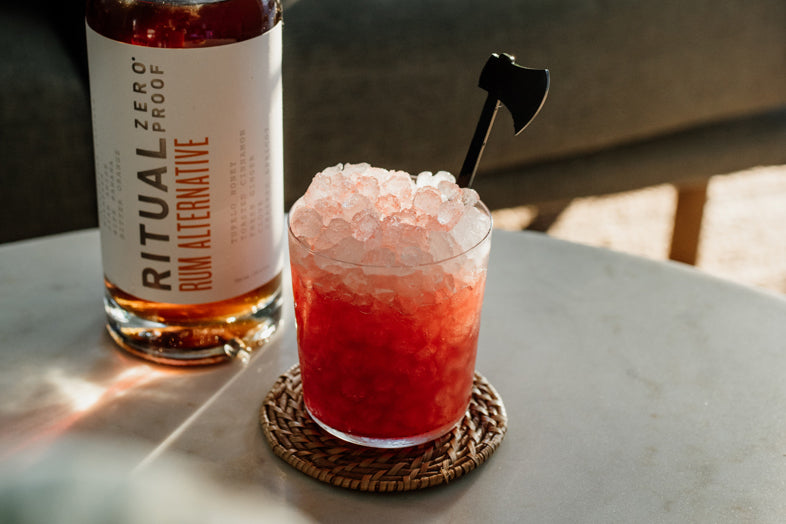 1 1/2 oz.
Ritual Rum Alternative
1 oz.
cinnamon syrup
1 oz. blood orange juice
1/3 oz. lime juice
2 dashes Angostura Bitters
2 dashes Peychaud's Bitters

Combine ingredients in a shaker with ice and shake. Strain into a rocks glass and top with ice. Add garnish...and another dash of Peychaud's for that spooky blood splatter effect.