---
Reflecting on Two Years of Ritual
---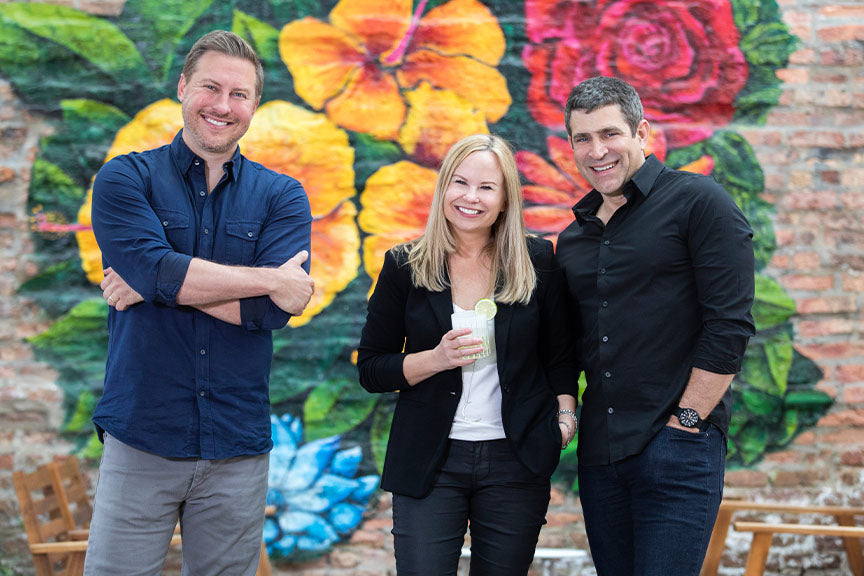 Ritual turns two years old this month. To celebrate, we sat down with Ritual co-founder, Marcus Sakey, to hear his takeaways from an explosive first two years of growth, brand-building during a global pandemic and his vision for the future of non-alc.
Why did you create Ritual?
We actually started testing out recipes on our kitchen counter because we were craving a drink that felt sophisticated and satisfying, but one that wouldn't leave us feeling bogged down the next day. Full disclosure, the first batch really didn't taste good… at all. But the idea was there! And we were determined. A few hundred formulations later, we nailed the gin and whiskey. Then came the tequila, and then the rum. We feel like we've stepped up our game with every product we've released. 
What have you enjoyed most about the response from customers?
Oh man, the response has been incredible, and so deeply moving! Every day we get emails from people who share their stories: customers who were able to have their first drink with their teetotalling dad, or whose medical conditions meant they'd previously been consigned to club soda. We've heard from a volunteer firefighter who drinks it on duty and a pediatric surgeon who's grateful that she can celebrate moments with family without worrying that she'll miss a call. And so many people who are on a path to sobriety, or more balanced drinking, who don't want to feel left out of the occasion. We're so grateful to be able to serve people like that.
What would surprise your 2019 self about where Ritual stands today? 
We thought it would be harder to sell the concept, but we've been blown away by how quickly people have caught on to the benefits of a non-alcoholic spirit, how quickly they fit it into their lives.
We're toasting the first two years with a Ritual cocktail. What are you drinking?
Rum Alternative with ginger beer and a twist of lime. I love all our stuff, but the rum is something special. It's been on sale for like nine weeks, and in that time it's won three national awards.
Non-alcoholic spirits have come so far over the past two years. Where do you see them going over the next two?
They're already going the path of dairy and meat alternatives, Tesla and diet soda. Non-alc isn't just here to stay, it's an alternative that redefines how we drink. The ability to have it both ways – your way – it changes everything.