Ritual Gin
---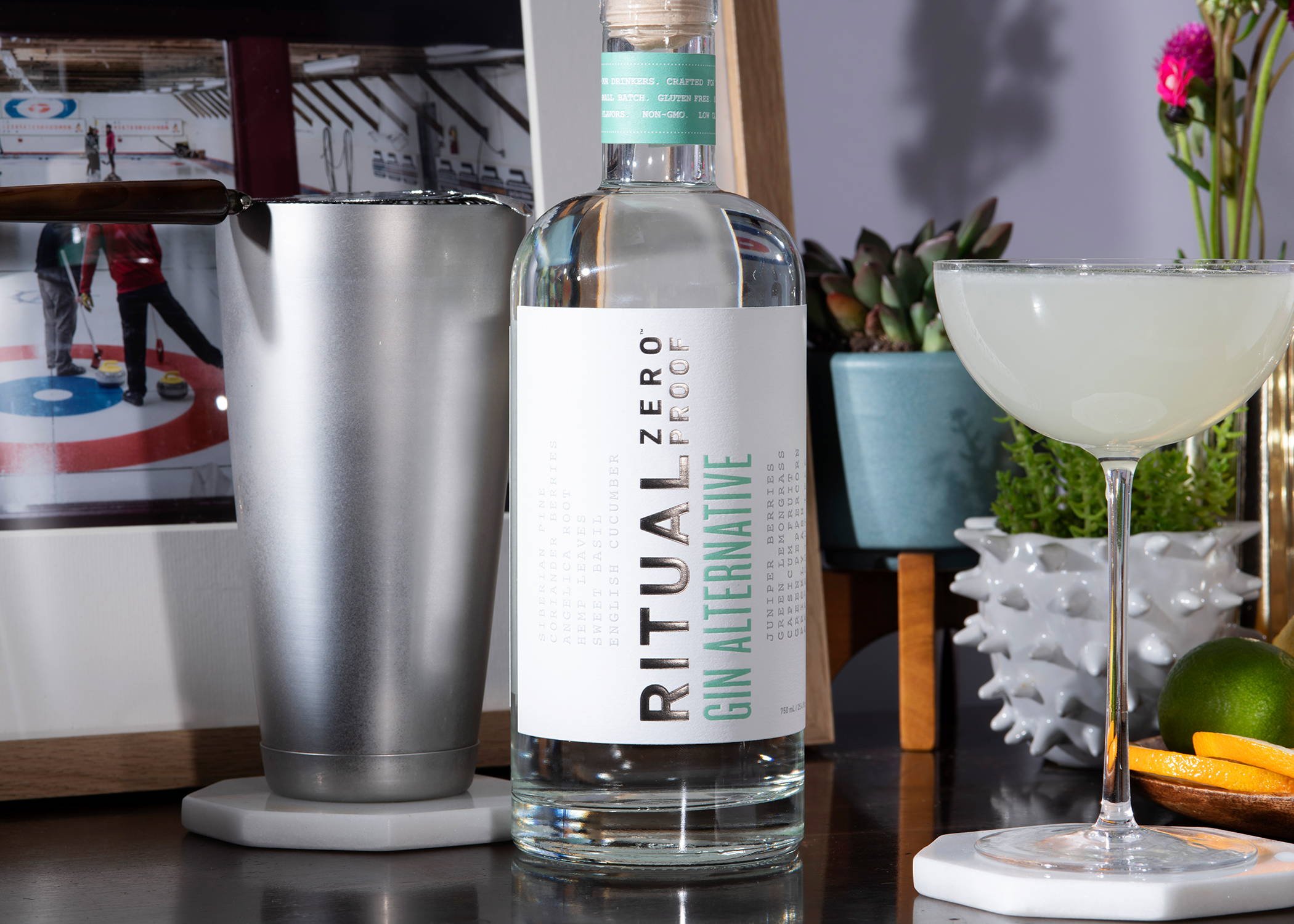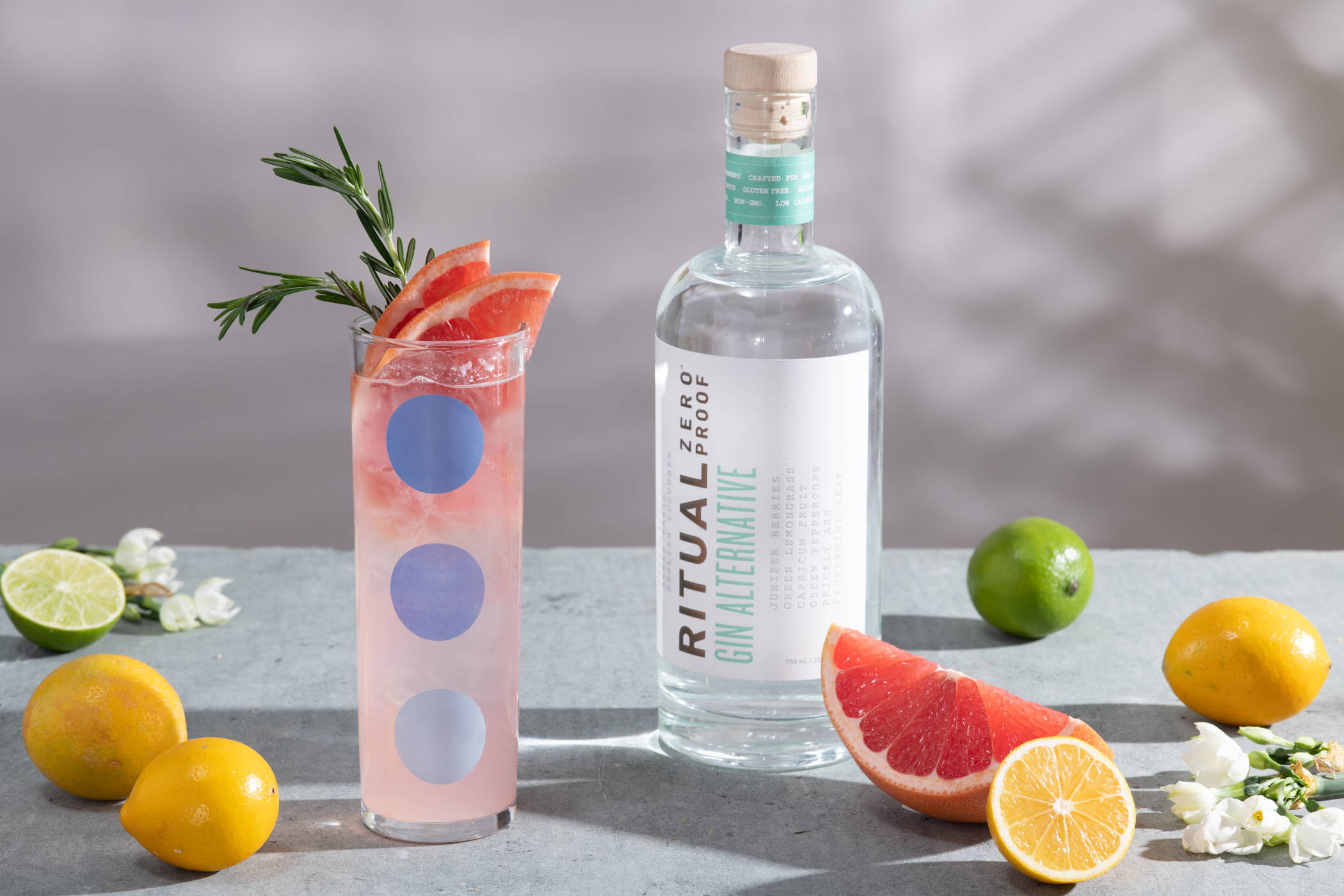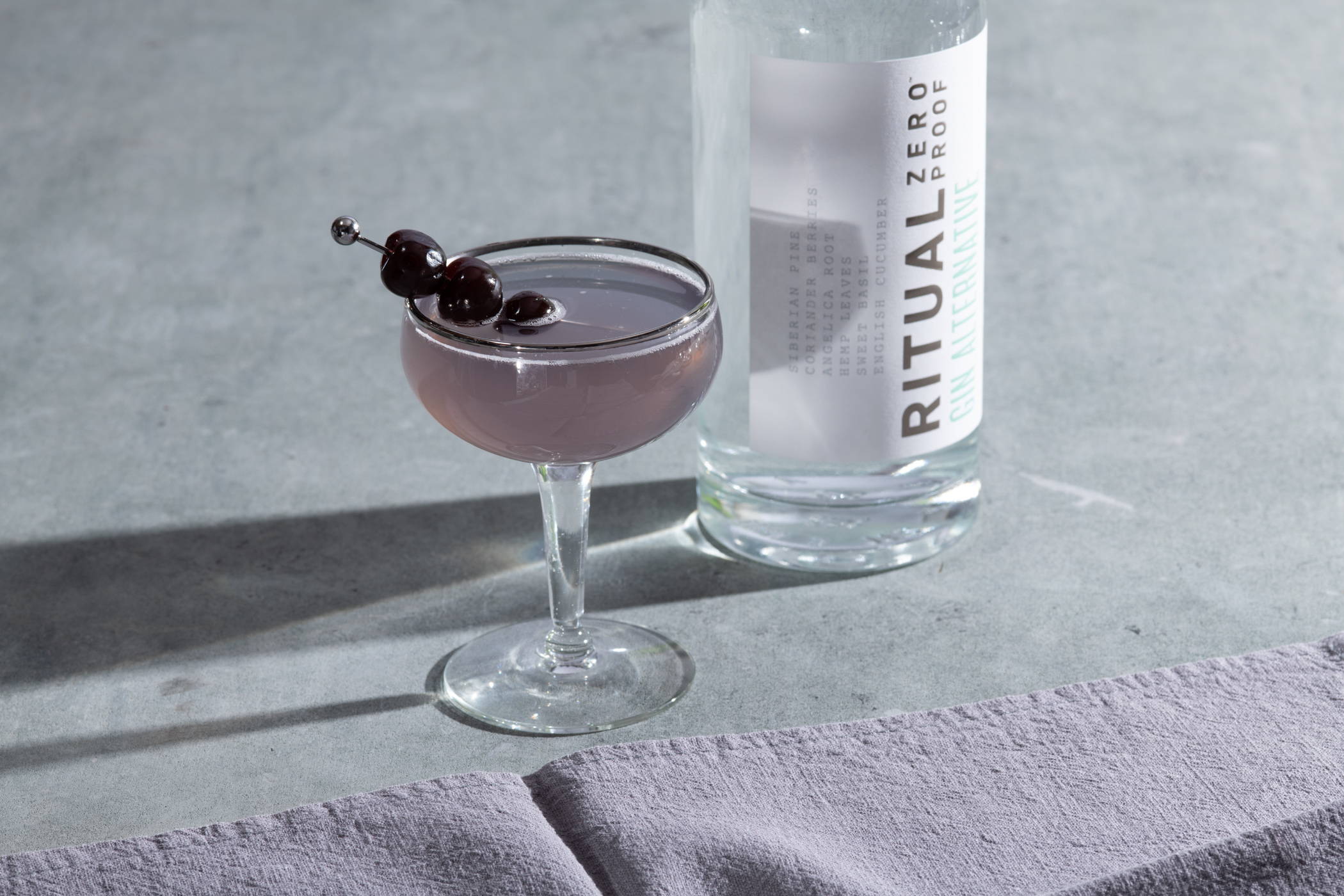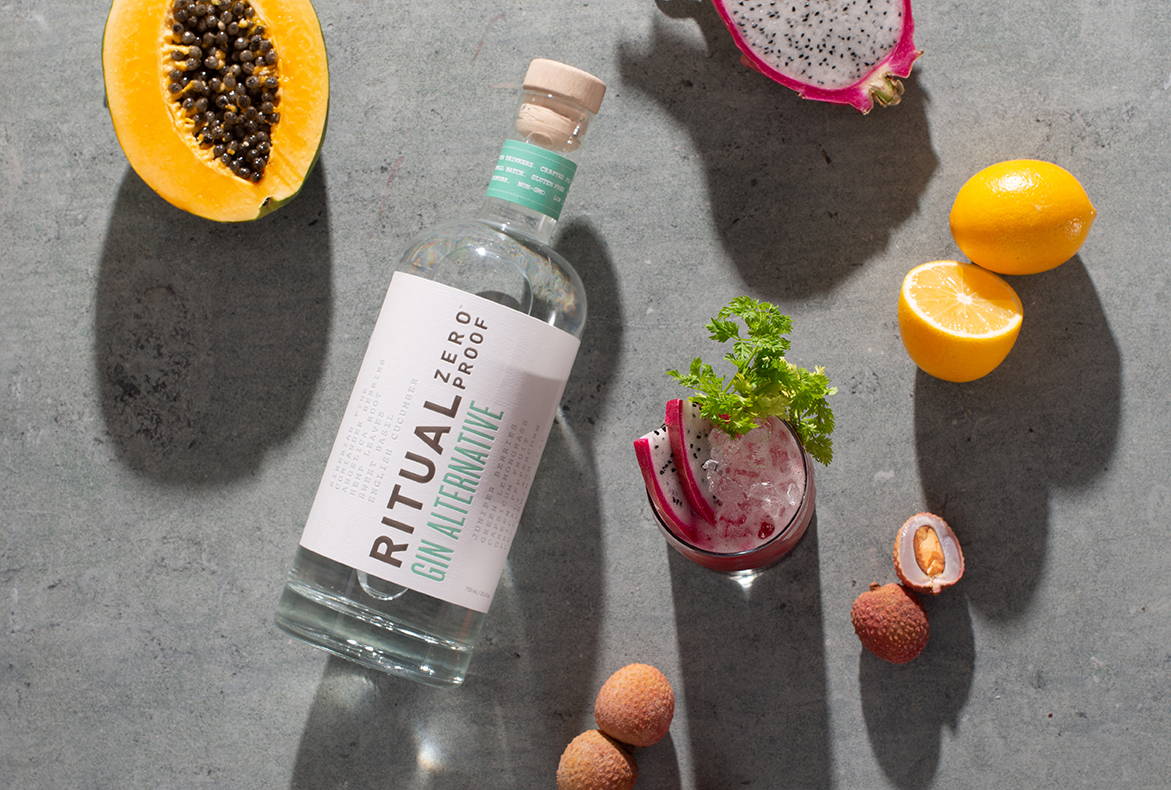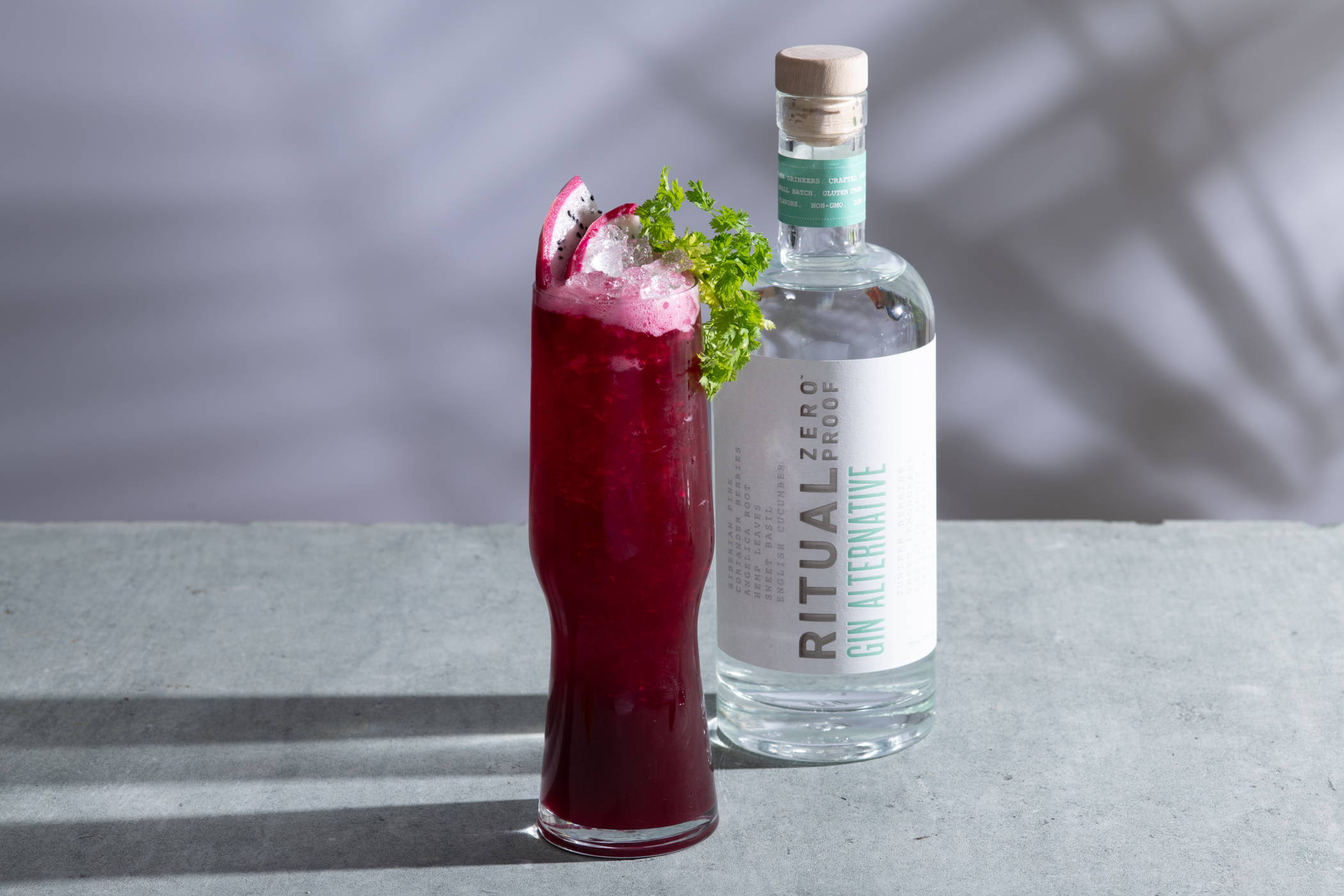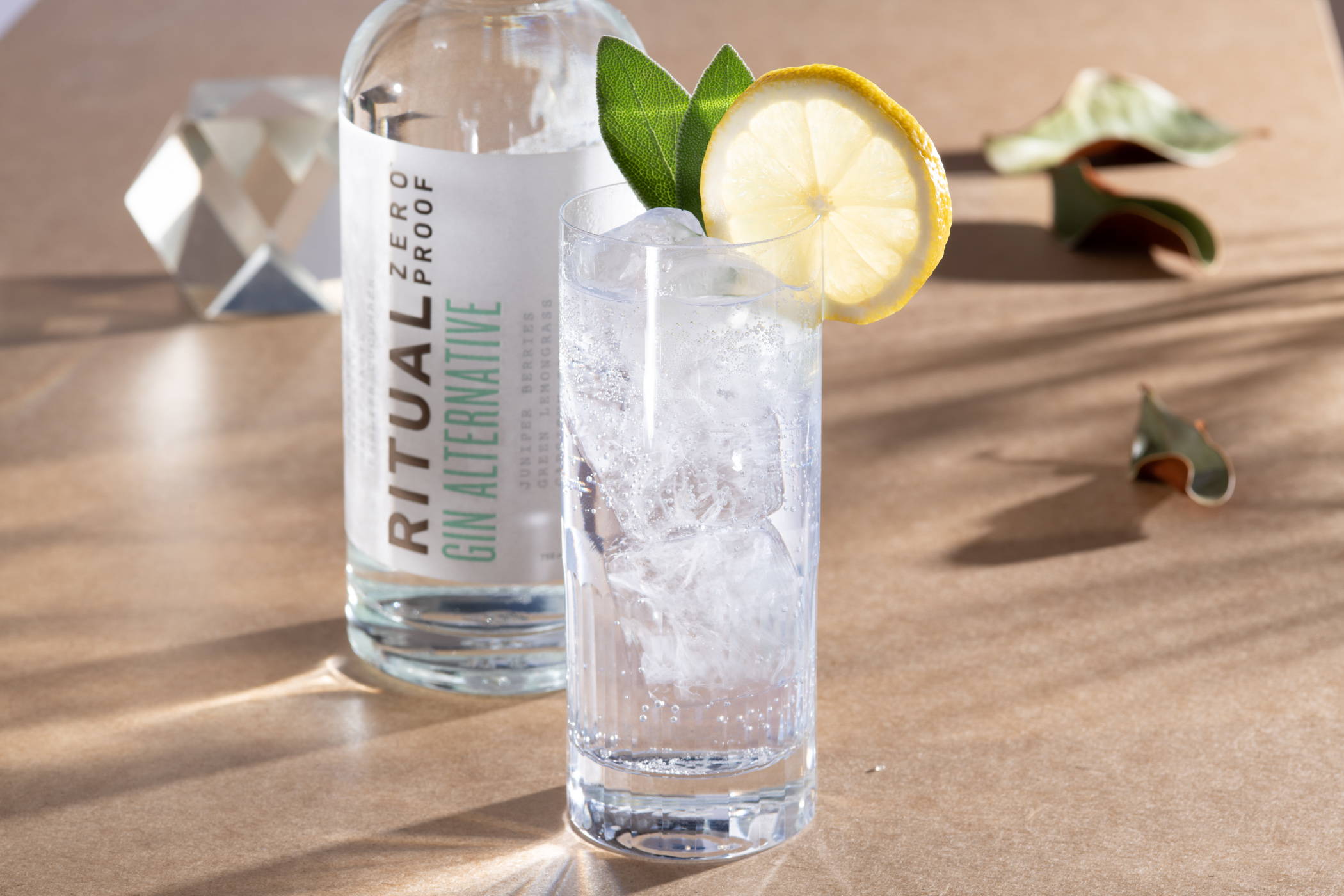 Ritual Zero Proof Gin Alternative
---
Our gin alternative is flavor-forward. English cucumber and juniper berries hit the top notes. A mix of all-natural botanicals shimmy in the middle. And mint and basil round out the bottom. Consequently, it stiffens tonic and every kind of juice, but it also loves soda and a slice of lime. Shaken and served with a twist is one of our personal favorites. You really can't go wrong.
Ritual mixes 1:1 in all gin cocktails. It does the bright, crisp job of gin, only with no alcohol, allergens, sugar or calories. You'll taste plenty of organic herbs and florals, though, and a satisfying heat that lingers on the tongue and back of the palate.
Made for those who are working, driving, training, dieting, parenting, staying out later or getting up early.