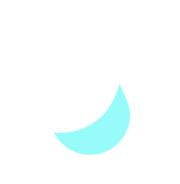 NON ALCOHOLIC NO & LOW CALORIE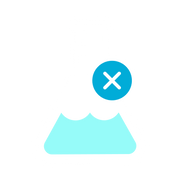 NO ARTIFICIAL FLAVORS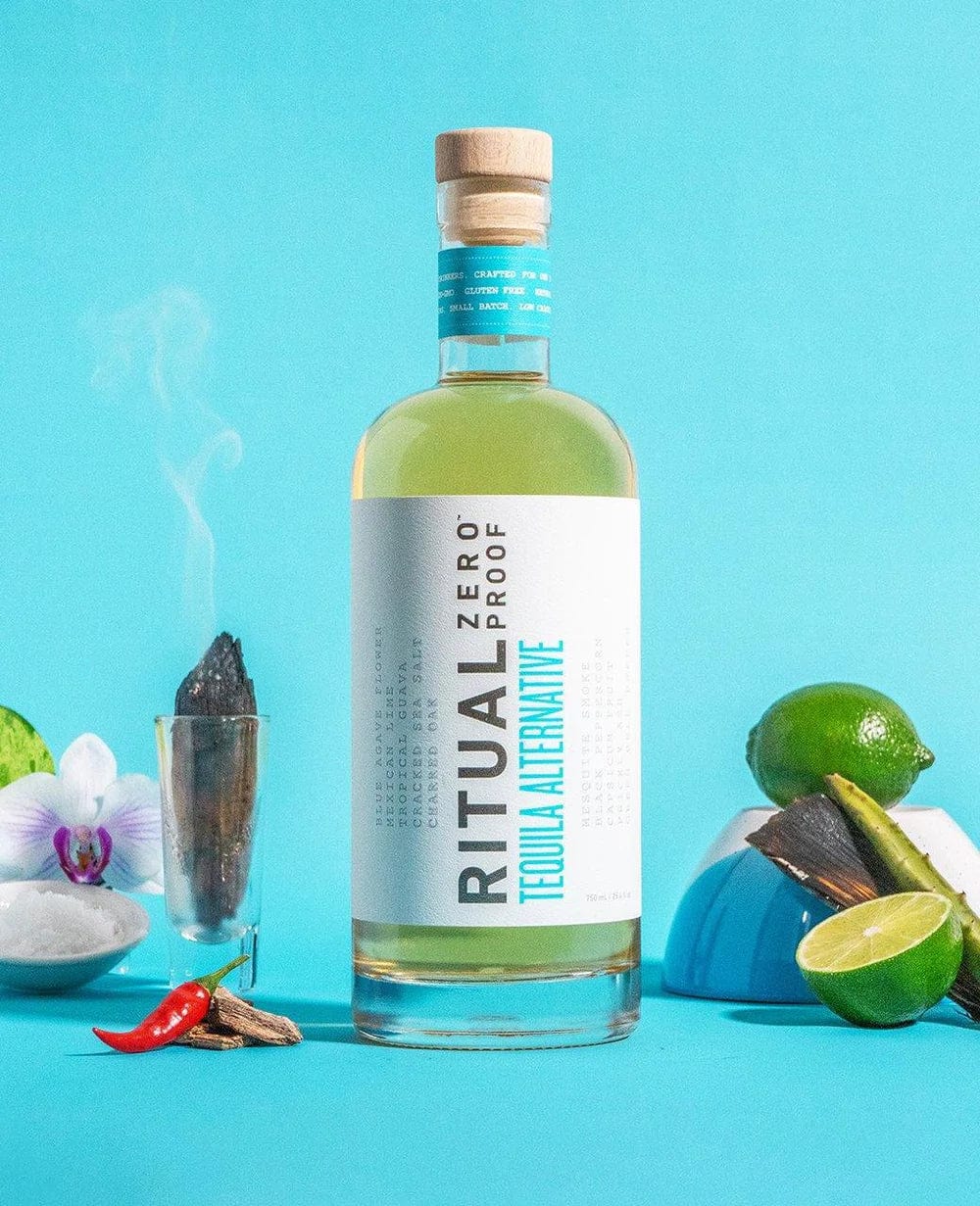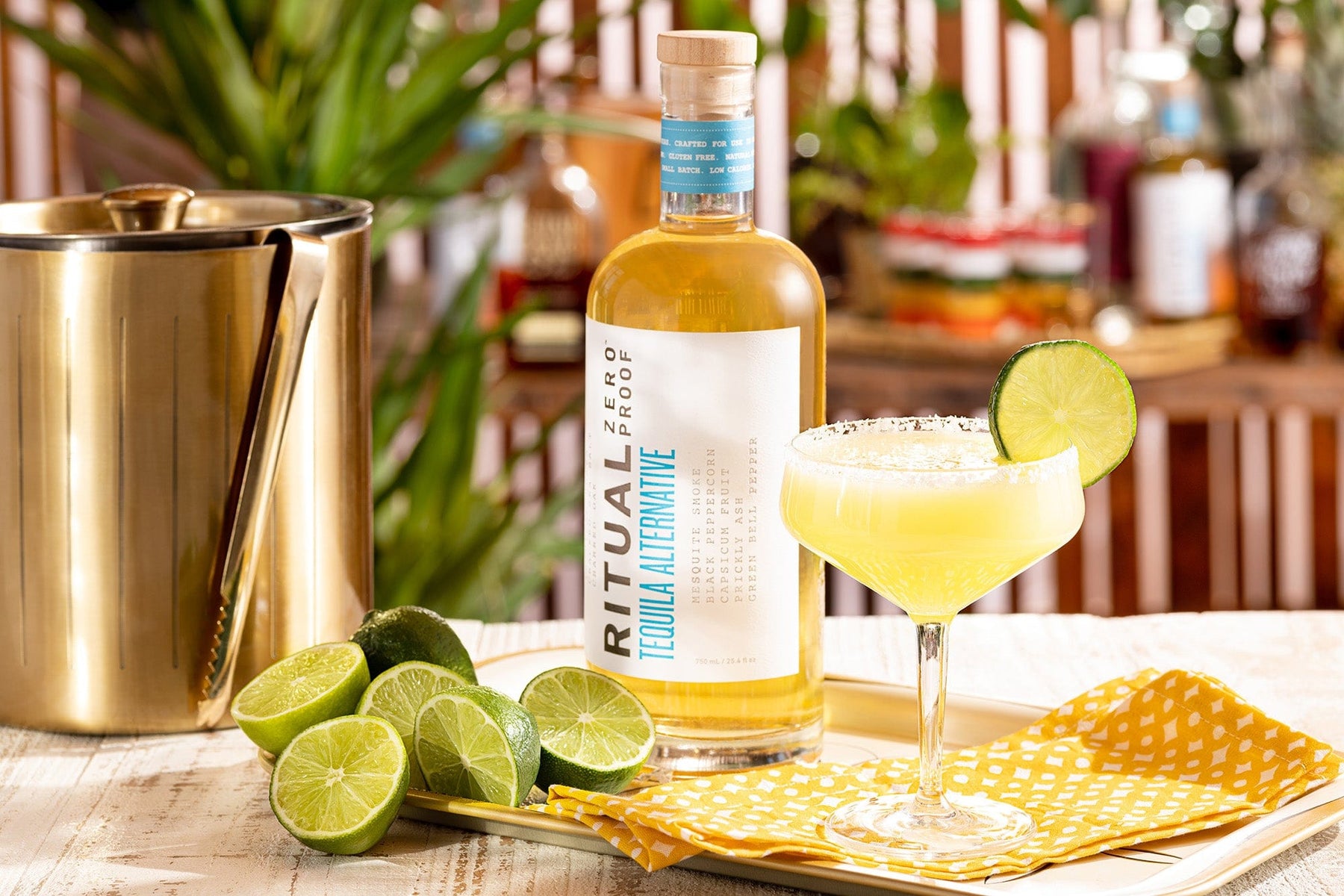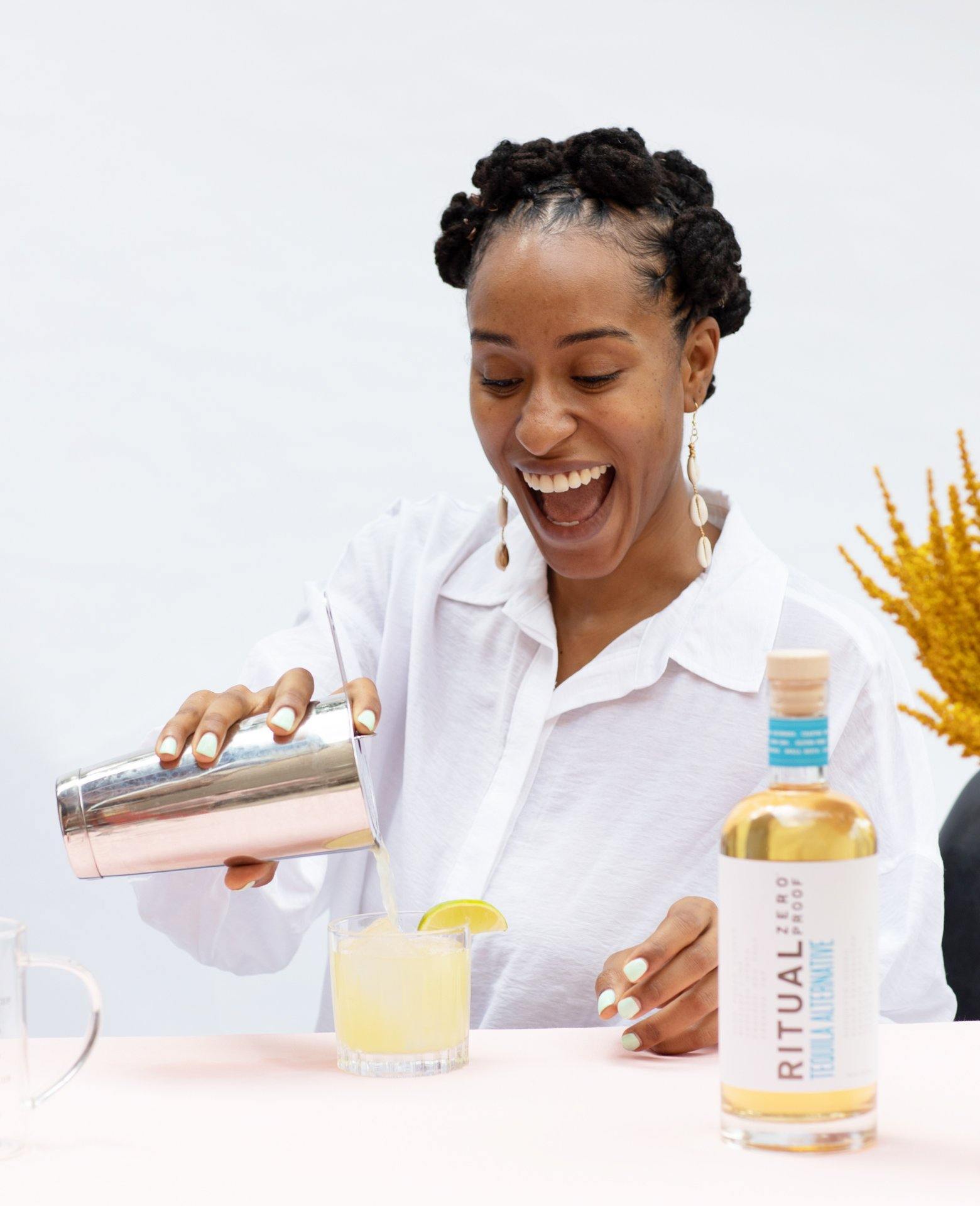 TEQUILA
COCKTAILS MADE NON-ALCOHOLIC
The grassy flavor, smoky aroma, and bright fire of tequila. Perfect for margaritas, Ritual Tequila Alternative is so authentically close to the real thing – it's been known to fool people. If you can make a margarita or paloma, you can make a non-alcoholic version with Ritual.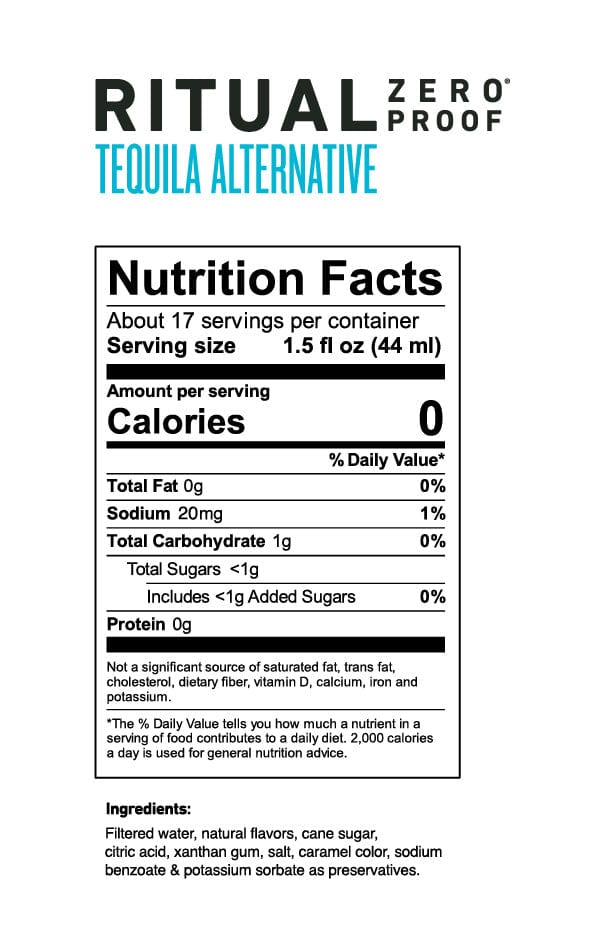 Blue Agave
Mexican Lime
Tropical Guava
Cracked Sea Salt
Mesquite Smoke
Charred Oak
Green Bell Pepper
CUSTOMERS RAVE ABOUT RITUAL
Great alternative
This is probably the best alcoholic alternative I've ever had. Being lower calorie is also a bonus.
STACEY H.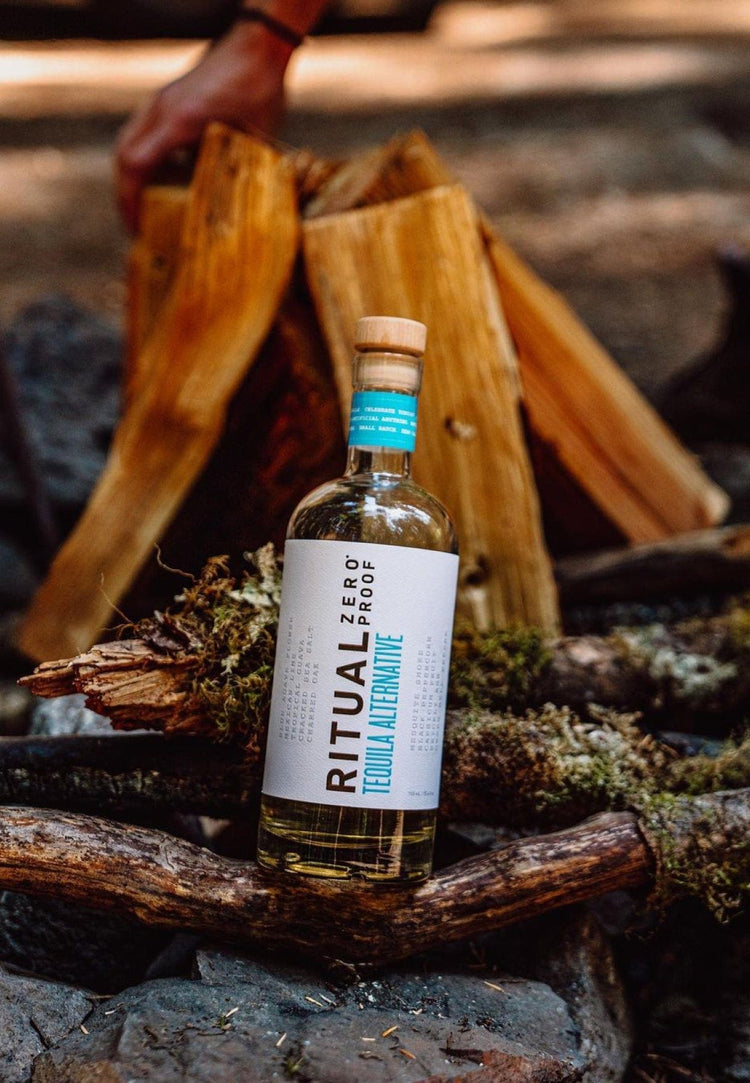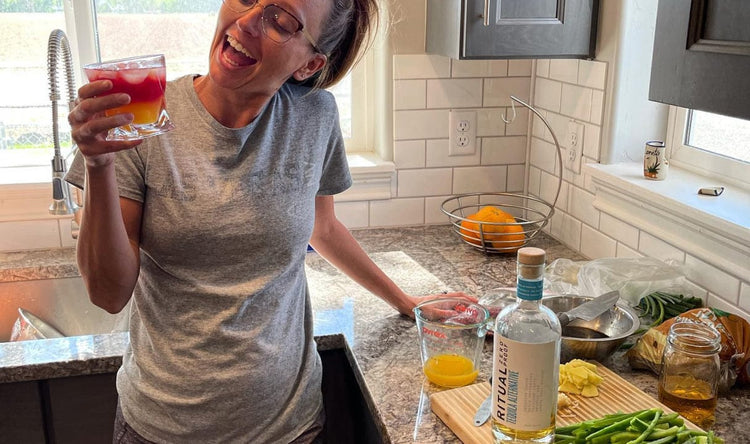 Finally!
I am one year sober and while I do not miss alcohol. I even took a bottle of Ritual Tequila with me on vacation to Hawaii.
MARGARET M.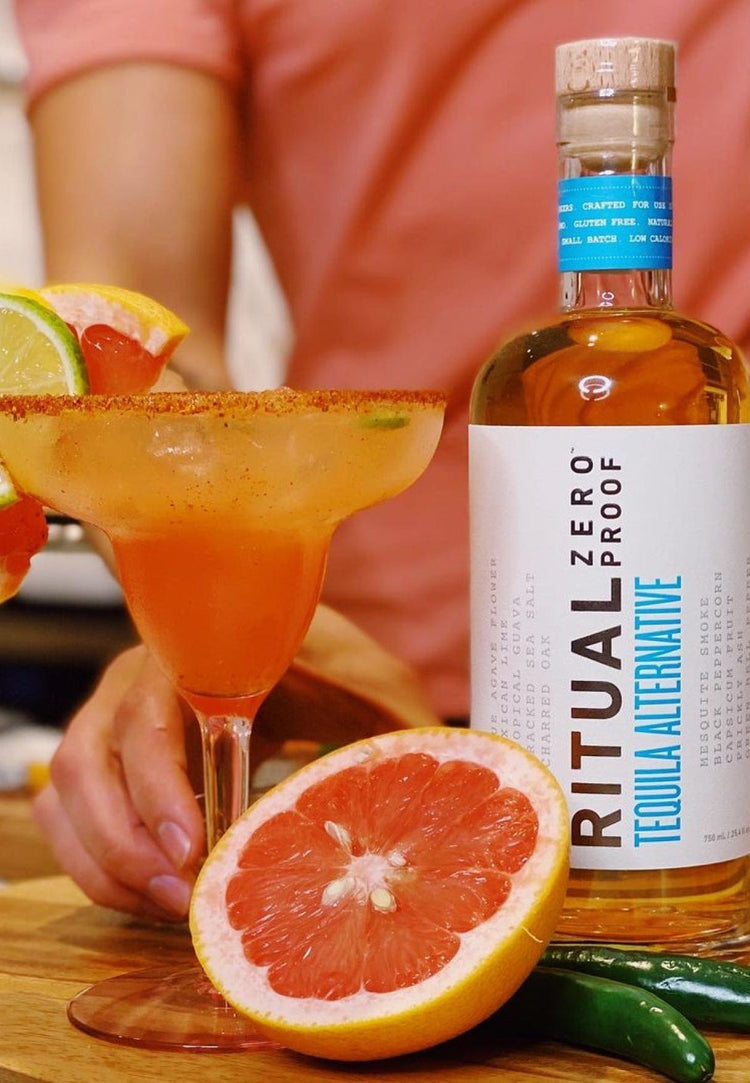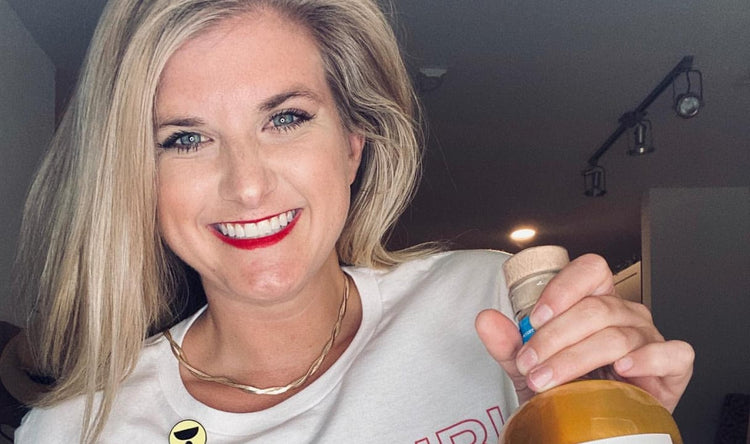 Great alternative
Delicious! The smokey flavor has a nice bite. Thank you for a great product.
FRANCES H.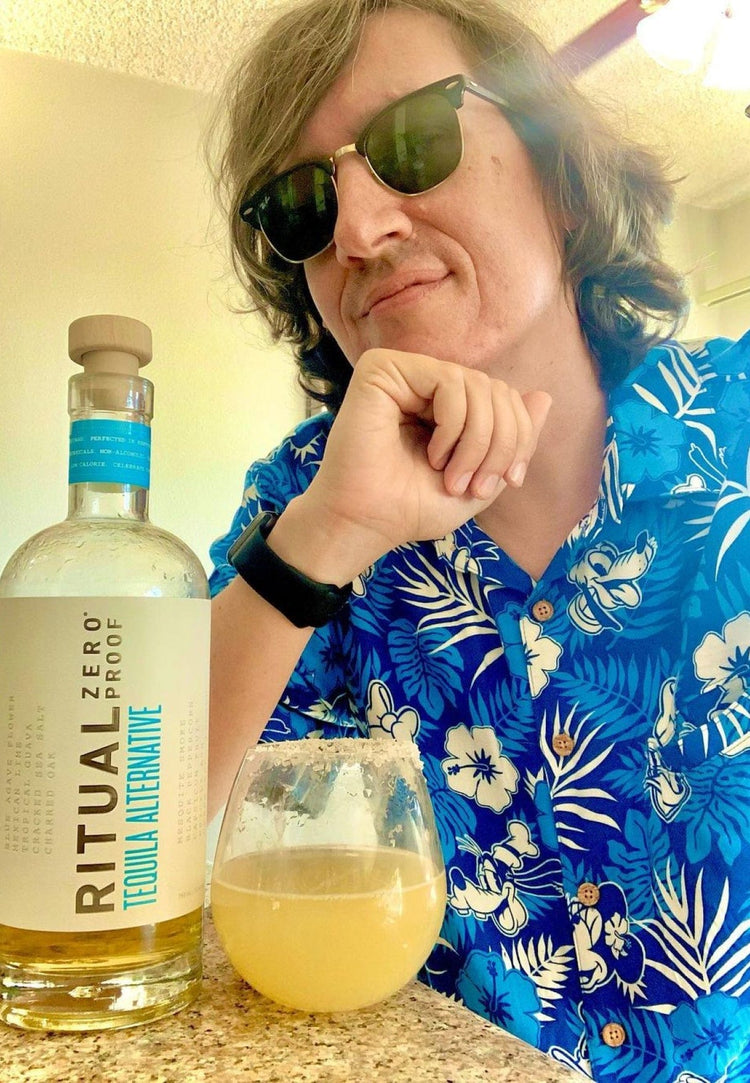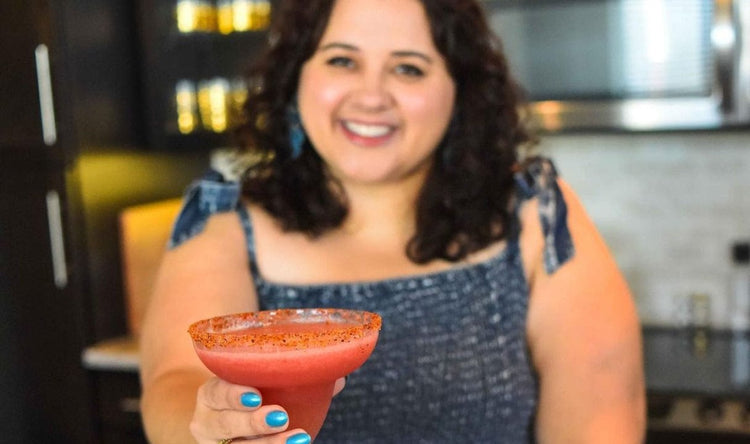 Did the trick
The tequila was good and did the trick. Will be great in the summer when I want to drink less or not at all!
BEATE K.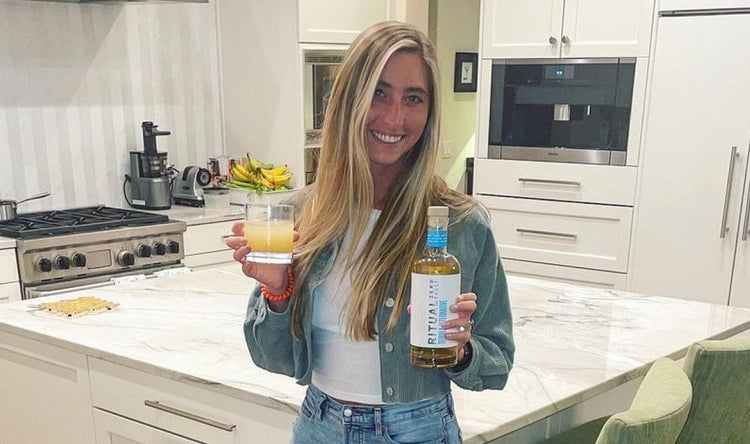 Amazing Tequila Alternative
Wow!! I am a tequila lover, but needed to give my body a break from booze.
MAGDA S.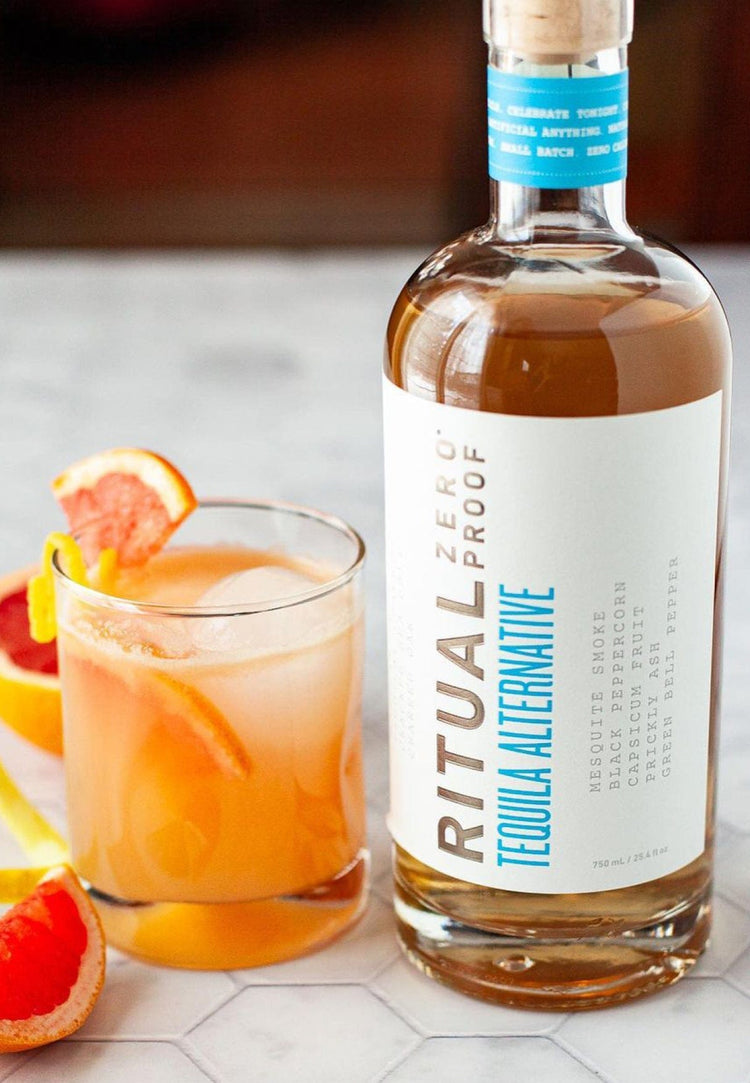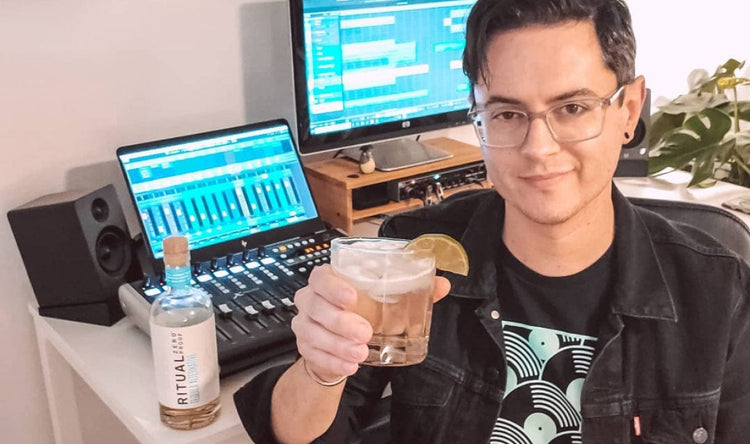 When mixed, hard to tell the difference
Tastes extremely close to the real deal. I find myself drinking this more than a real margarita now!
JARRED D.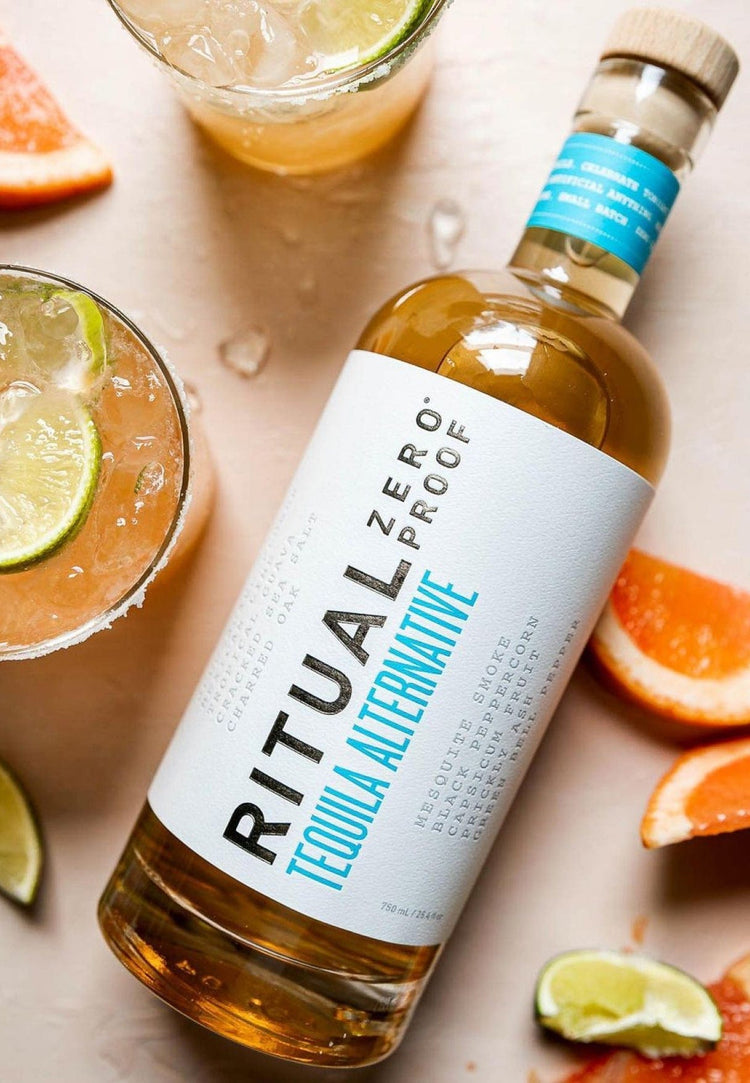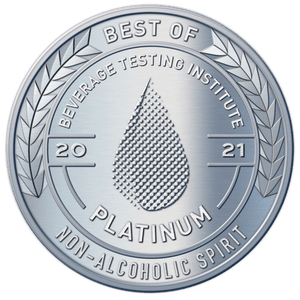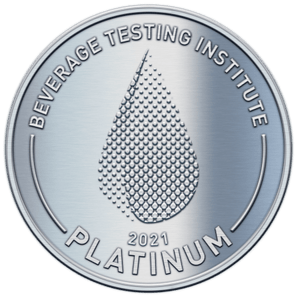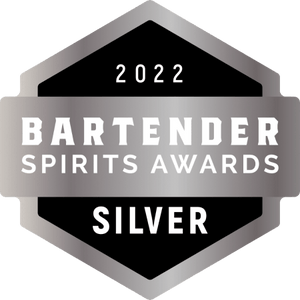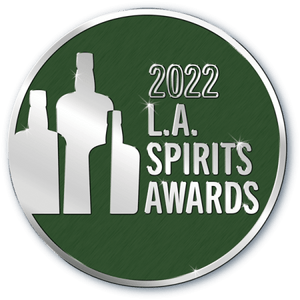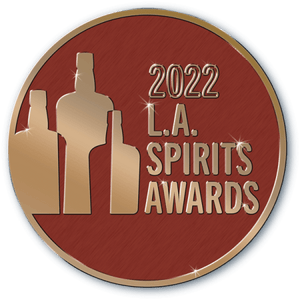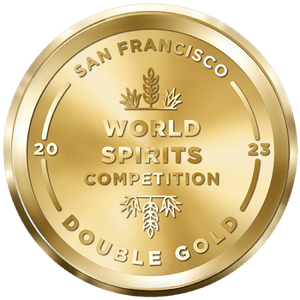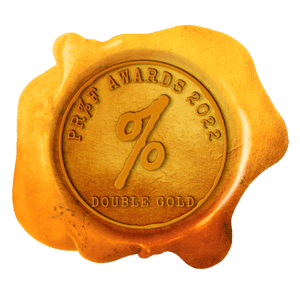 Cocktails without compromise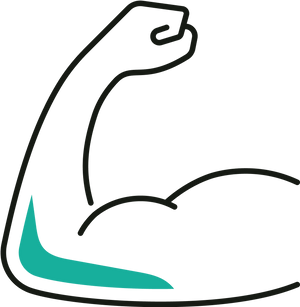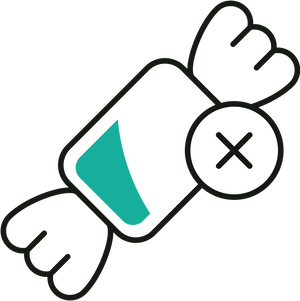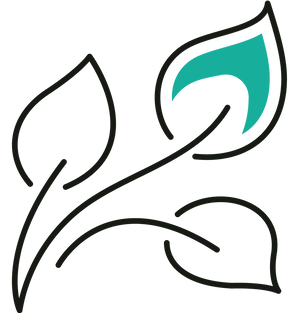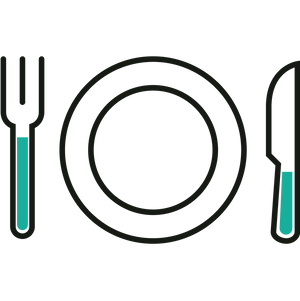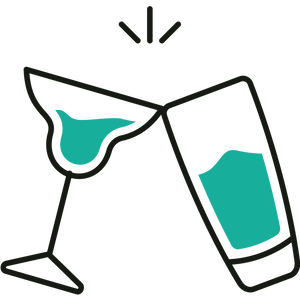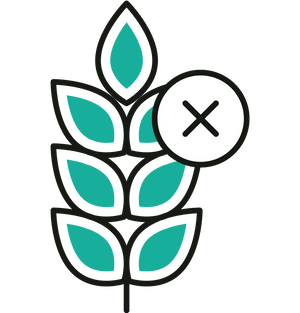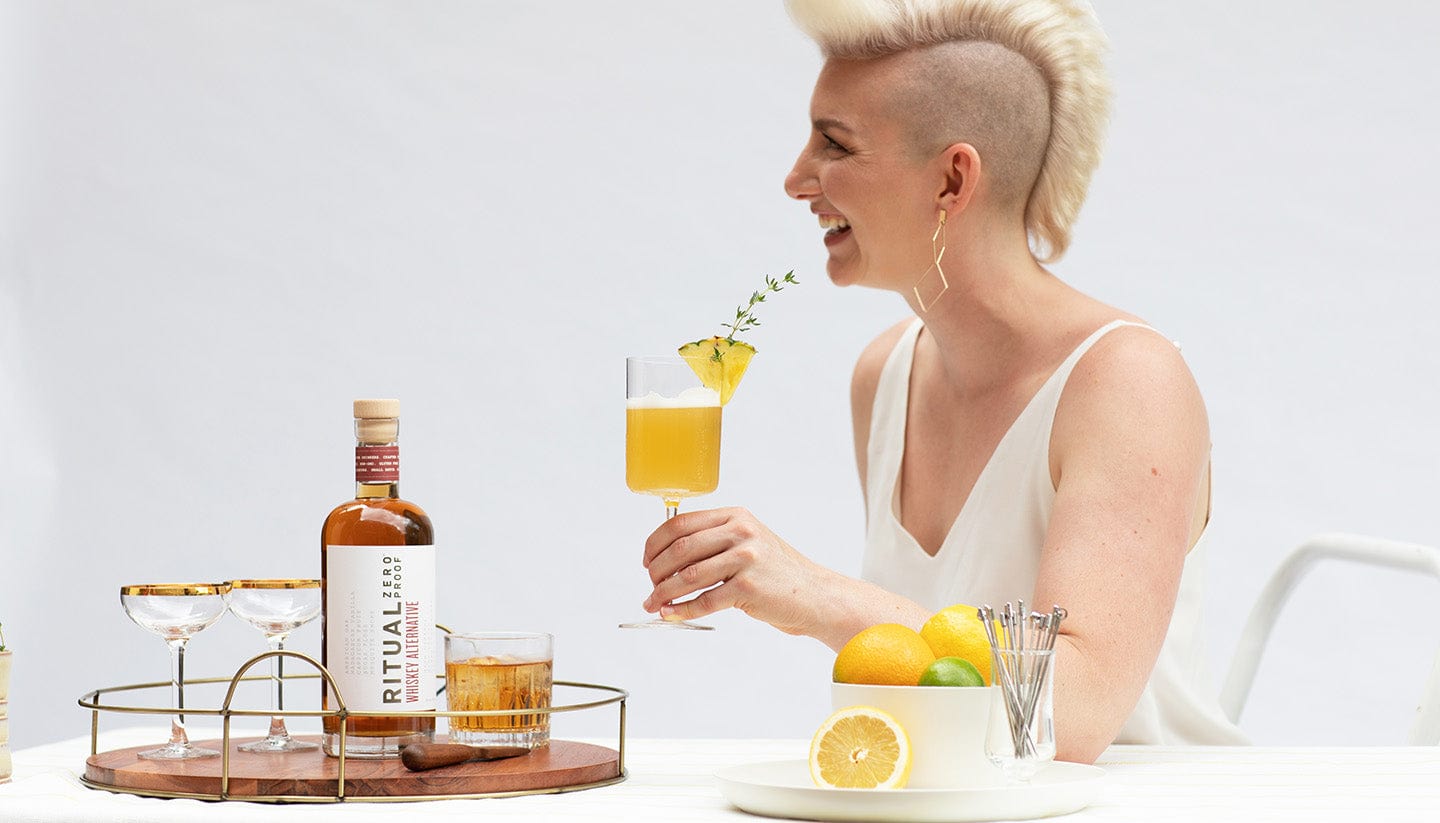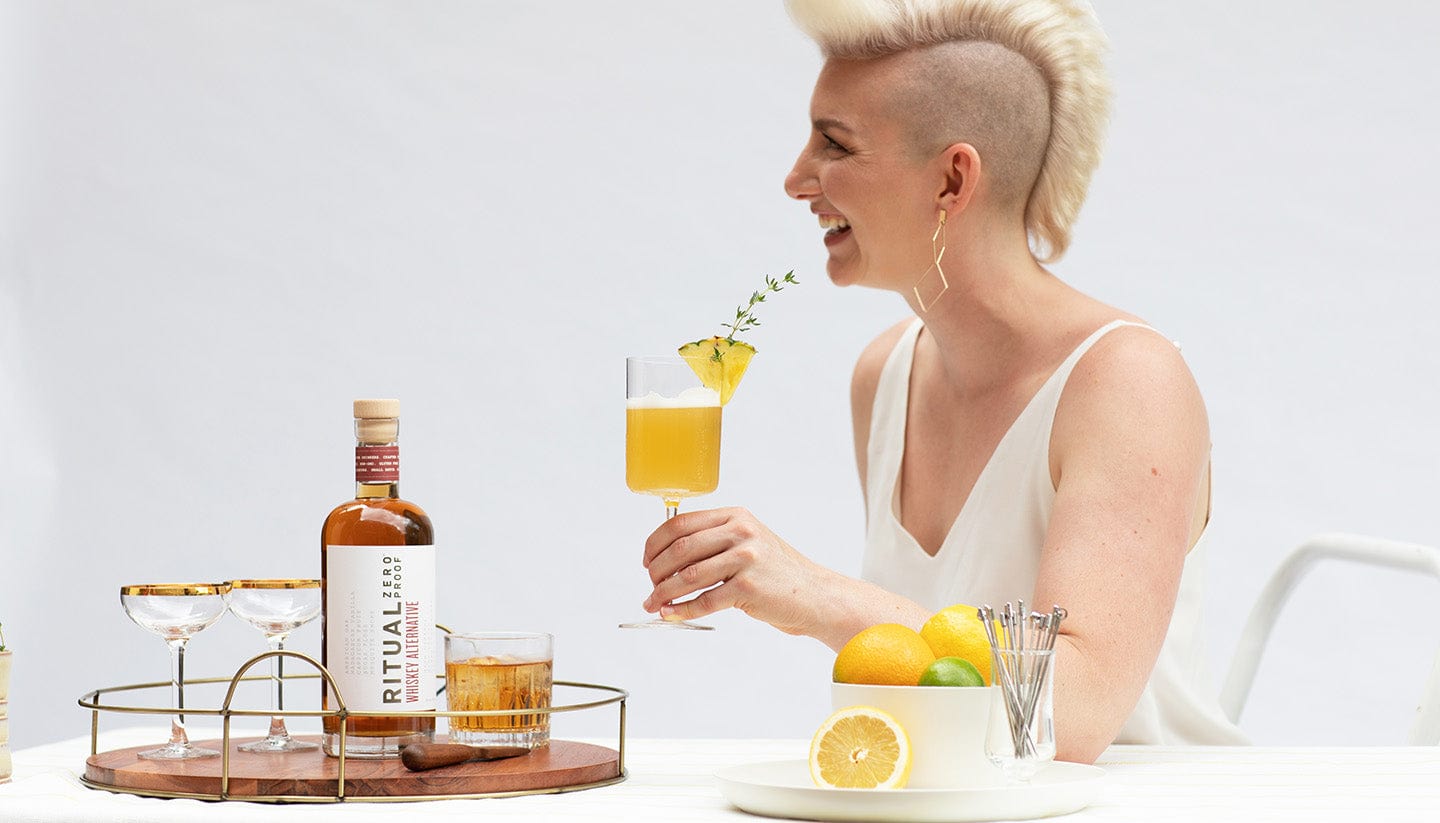 WHY RITUAL?
Because you want to cut calories, train harder, or sleep better. Life's full of moments to go non-alcoholic. And there's a Ritual for every one of them.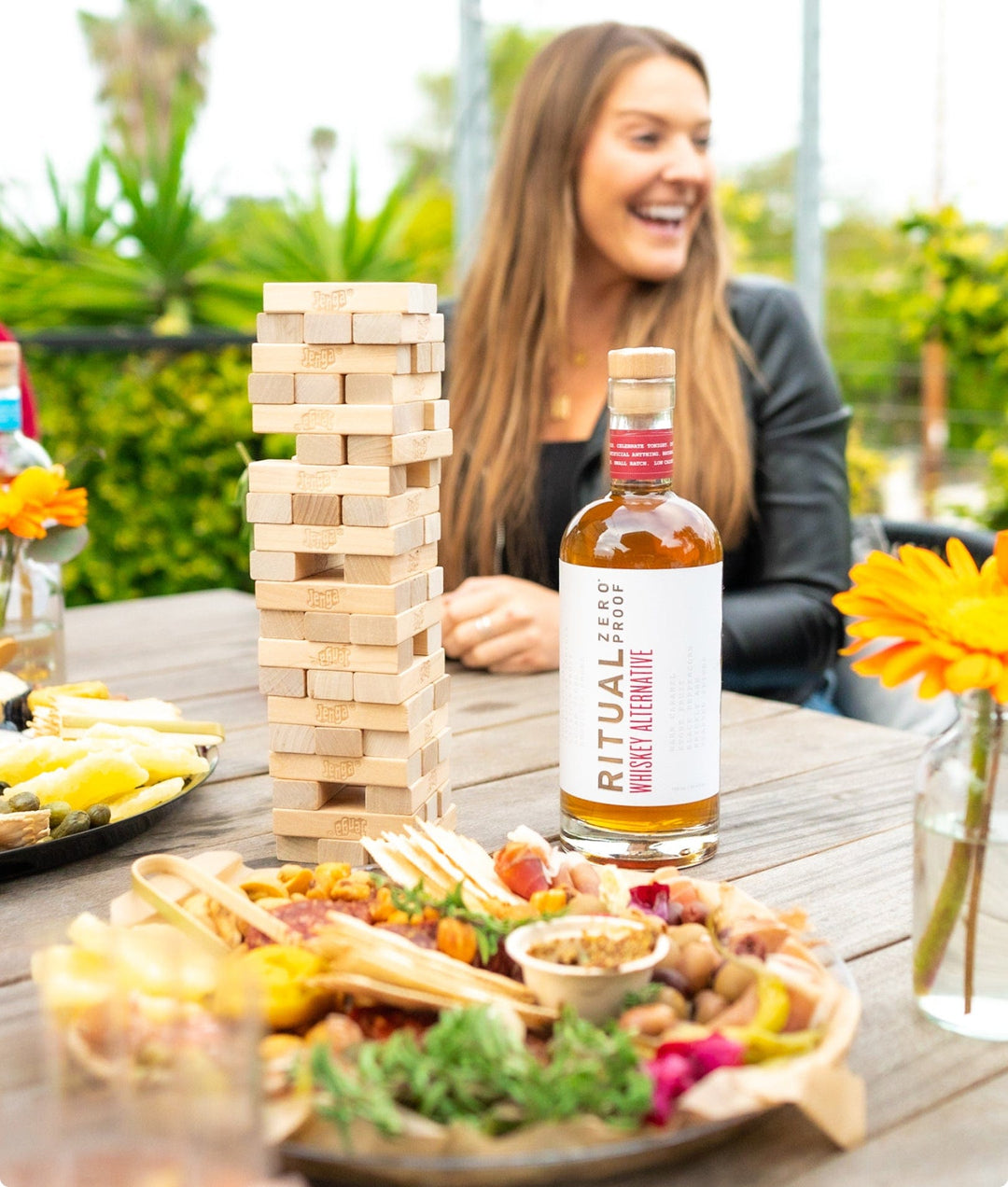 QUESTIONS? WE'VE GOT ANSWERS